Print This page
Customize Forget Form
Customize forget form feature will help you to customize the forget form page in terms of background color and background image that you can easily change according to your requirements.

Note: Changings that you will apply on your Custom login page in term of design will automatically applied on your forget form design.
To change the background image or color of your forget form, you need to follow the given steps
1. Log in to your WordPress dashboard
2. Navigate to LoginPress > Customizer > Customize Forget Form
3. Now select your favorite background color or image for your forget form and click on the Publish button to apply the custom changings.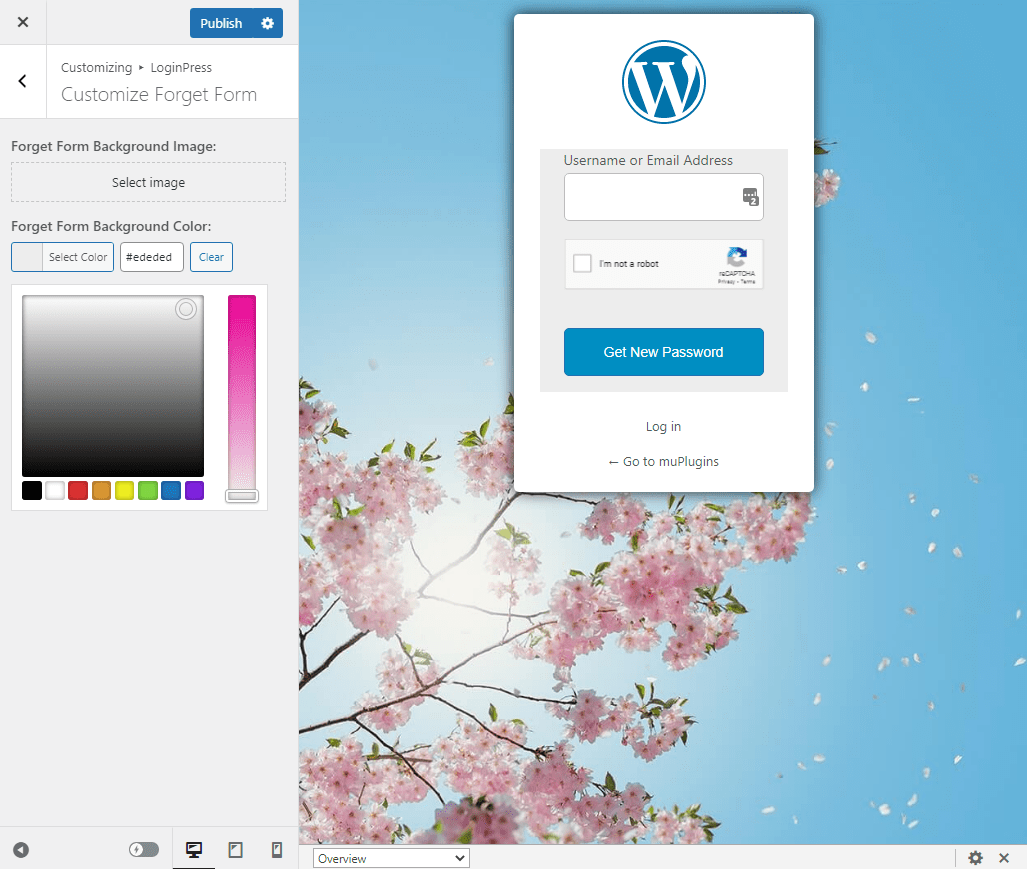 That's it!
This is how you can customize your forget password form with LoginPress plugin. Check our complete guide on how to customize the login form of your WordPress website with LoginPress.