The #1 Login Management Plugin for WordPress
Secure and Rebrand login pages on your WordPress sites without hiring a developer. No code required.
Our Top Features
Features, you will have more in future
Add Ons
Advanced Features To Grow Your Business
This LoginPress add-on lets you (Adminstrator) generates a unique URL for your certain users who you don't want to provide a password to login into your site. This Pro add-on gives you a list of all the users who you have given auto generated login links. You can disable someones access and delete certain users.
Social login from LoginPress is an add-on which provides facility your users to login and Register via Facebook, Google and Twitter. This add-on will eliminate the Spam and Bot registrations. This add-on will help your users to hassle free registrations/logins on your site.
This LoginPress add-on is a widget you can use into your blog sidebar. It uses an Ajax way to login via the sidebar. You may need to know HTML/CSS to give it style according to your site even we have styled it in general.
Everybody needs a control of their Login page. This will help you to track your login attempts by each user. You can limit the login attempts for each user. Brute force attacks are the most common way to gain access to your website. This add-on acts as a sheild to these hacking attacks and gives you control to set the time between each login attempts.
This LoginPress add-on lets you change the login page URL to anything you want. It will give a hard time to spammers who keep hitting to your login page. This is helpful for Brute force attacks. One caution to use this add-on is you need to remember the custom login url after you change it. We have an option to email your custom login url so you remember it.
Redirect users based on their roles and specific usernames. This is helpful, If you have an editor and want to redirect him to his editor stats page. Restrict your subscribers, guests or even customers to certain pages instead of wp-admin. This add-on has a cool UX/UI to manage all the login redirects you have created on your site.
Our Pre-Designed templates
Use pre-made templates which comes with LoginPress Pro and design your login page to stand out from the crowd.
Pick the plan that works best for your business. Contact us, If you need high volume pricing.
See Why Customers Love LoginPress Over Any Other Competitors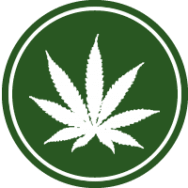 LTP
Fantastic plugin & support
This is an outstanding plugin that does exactly what you want it to. Thanks to the plugin author for fast support as well.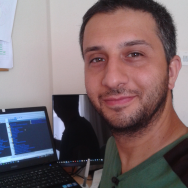 Fatihanil
Too Comfortable
This plugins free version give enough chance to customize login page while serve your site to your client. Thank you.

Seif HK
Awesome plugin!
This is what I was looking for! A login plugin I can customize with with colors/image and my own logo. Good job guys