Ultimate Login Logout Menu
With LoginPress, you can effortlessly design and implement a professional Login Logout Menu that enhances the user experience on your website. Say goodbye to complex coding and say hello to simplicity and convenience.
LoginPress Login Logout Menu Features
Easy Integration
LoginPress offers a simple and intuitive interface that allows you to integrate a login/logout menu into your website effortlessly. No technical expertise is required!
Customizable Designs
With LoginPress, you have complete control over the look and feel of your login/logout menu. Choose from a range of pre-designed templates or create your own unique style to match your website's branding.
Register (When a user is not logged in)
The "Register" feature appears as a button or link that leads to a registration page. Users can provide the necessary information to create an account. It is useful for membership-based websites or those requiring registration to access specific content or features.
Seamless User Experience
Provide your visitors with a smooth and user-friendly login/logout experience. LoginPress ensures that your users can effortlessly access their accounts or log out with just a few clicks.
Profile (When a user is logged in)
The "Profile" feature gives users full control over their personal information, account settings, and more. They can easily view and manage their details, ensuring everything is up-to-date.
Responsive Design
Whether your visitors are accessing your website from a desktop, tablet, or mobile device, LoginPress ensures that the login/logout menu remains fully responsive and optimized for any screen size.
Ready to give your login page a unique touch?
Don't wait – get LoginPress now and start creating a login experience that's uniquely yours. Elevate security, customization, and branding in just a few clicks. Get LoginPress today and transform your login page like never before!
How to Create a Login Logout Menu with LoginPress
Trusted Worldwide by Thousands
A 5-star average rating from the WordPress community for our Login Logout Menu add-on
Fantastic plugin & support
I have been using the premium version for a while, and it works as expected; you get great support, and it has many other login-related features that are very useful. They have the best login plugins.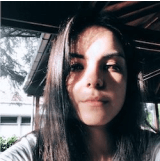 Very simple
One of the deleted plugins has broken my theme. With this plugin, it took me less than 1 minute. To restore login/logout functions. Very simple and works great.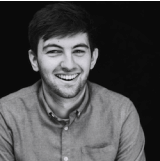 Great plugin, Great support
Thank you for this plugin. It works perfectly and is customizable. The support is excellent, too.
View All Reviews
LoginPress Popular Add-Ons
Limit Login Attempts Add-On
LoginPress Limit Login Attempts add-on is easy to install and configure, so you can quickly set the limits of the number of unsuccessful login attempts allowed, the duration before those limits reset, and any additional action that should be taken after a certain number of failures.
Login Redirects Add-On
LoginPress redirects add-on allows you to set the default landing page for a user after login. You can specify different redirect rules for each user role. With this add-on, you can also redirect users to a custom URL after successful logins.
Login Widget Add-On
LoginPress Login Widget add-on helps you to add a login widget on your WordPress sidebar with just a few clicks. It comes pre-styled, and you can customize it according to your website design. The widget helps to encourage visitors to log in while reading your content, which increases engagement.
Auto Login Add-On
LoginPress Auto Login add-on helps you create auto-generated login links to grant temporary users access to your website without having them use a password. You can easily disable and delete certain users at any point in time.
Hide/Rename Login Add-On
The LoginPress Hide/Rename Login Page add-on lets you change the default login page URL to something more uncommon. This helps to prevent spammers and hackers from hacking into your website. Plus, you'll receive an email with the new login URL after changing the add-on settings.
Social Login Add-On
LoginPress Social Login add-on helps you to allow your website visitors to log in with their Social media accounts like Google, Facebook, and Twitter. It helps you to reduce registration time and also enhance user experience.
Frequently Asked Questions (FAQs)
How to Install or Use LoginPress Pro?
Can I customize the design of my Login Logout Menu?
With LoginPress, you have complete control over the design of your Login Logout Menu. You can choose from various pre-designed templates or create a unique design that matches your website's branding. Customization options include colors, fonts, styles, and more.
What is a Login Logout Menu?
A Login Logout Menu is a navigation element on a website that provides options for users to log in or out of their accounts. It typically consists of links or buttons that allow users to access the login page or log out from their current session.
Are coding skills required to use the WordPress Login Logout Menu?
No coding skills are required to use the WordPress Login Logout Menu Addon. You can easily install and set up this add-on without any technical knowledge.