How to Monetize Your WordPress Blog: Themes, Tips, and Strategies
With the rise of blogging as a viable career option, many bloggers are constantly seeking ways to monetize their blogs. WordPress is one of the most popular blogging platforms, and with the right strategies, it can be a powerful tool for generating income.
While generating revenue from a blog requires effort, there are numerous ways to monetize your WordPress blog, even if you are a beginner. The key is to identify the monetization approach that aligns with your goals and interests and persist in implementing it until you achieve financial success.
This article will provide tips and strategies for monetizing your WordPress blog and choosing the right WordPress blog themes to reach maximum success.
Importance of Choosing Attractive WordPress Blog Themes
An attractive and professional-looking WordPress theme is crucial for bloggers wanting to monetize their websites. A good theme can increase engagement, attract more readers, and ultimately increase monetization opportunities.
First and foremost, an attractive theme can increase engagement by keeping readers on your website for longer. If your website is visually appealing and easy to navigate, readers will likely stay and explore your content.
This can lead to increased pageviews and a higher average time spent on your website, attracting potential advertisers and sponsors.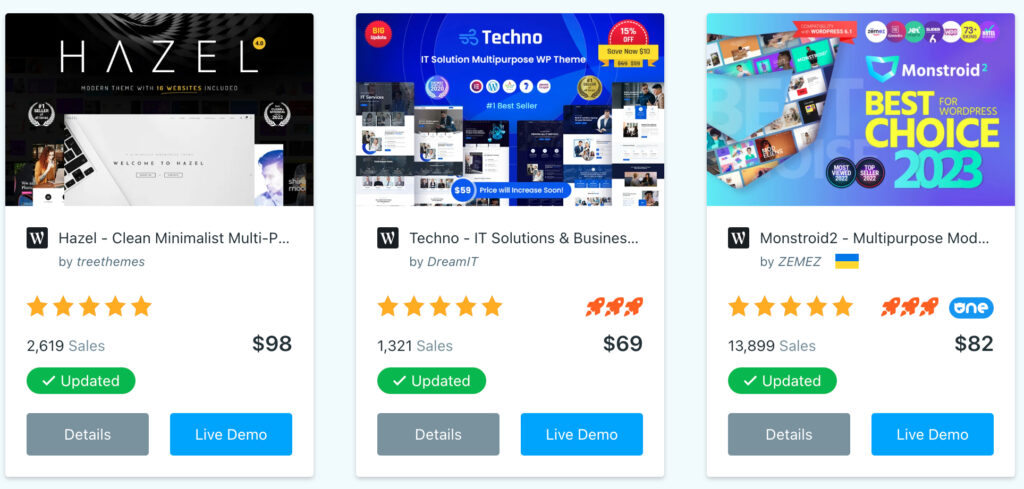 Professional-looking WordPress blog themes can also attract more readers to your website. A well-designed theme can make your website stand out from the competition and give readers a positive first impression of your brand.
Professional-looking WordPress blog themes can also attract more readers to your website. This can increase traffic, higher search engine rankings, and ultimately more monetization opportunities.
In addition to being visually appealing, choosing a responsive and mobile-friendly theme is important. With more and more readers accessing websites on mobile devices, it's essential to have a theme that looks good on all devices, including smartphones and tablets.
A responsive theme can also improve your website's search engine rankings, as Google prioritizes mobile-friendly websites in search results.
When choosing a WordPress theme, it's important to consider your blog's niche and audience. Choose a theme that fits your brand and personality and reflects the content on your website.
Many popular and attractive WordPress themes are available, both free and paid.
Today, you can find many paid and free WordPress blog themes for different purposes, topics, and needs. If you are wondering where to buy WordPress themes, platforms like TemplateMonster digital marketplace can be useful for beginners and experts.
Whether those are minimalist WordPress blog themes, WordPress lifestyle blog themes or premium WordPress blog themes of different styles, such web platforms commonly offer the best blog themes on WordPress. 
Advertising
Advertising is a profitable way to monetize a WordPress blog, allowing bloggers to earn money by displaying ads on their websites. Different advertising options exist, such as display ads, text ads, and native ads.
Display ads are visual ads placed on a website, while text ads are simple text-based ads. Native ads blend in with the content and look like a natural part of the website.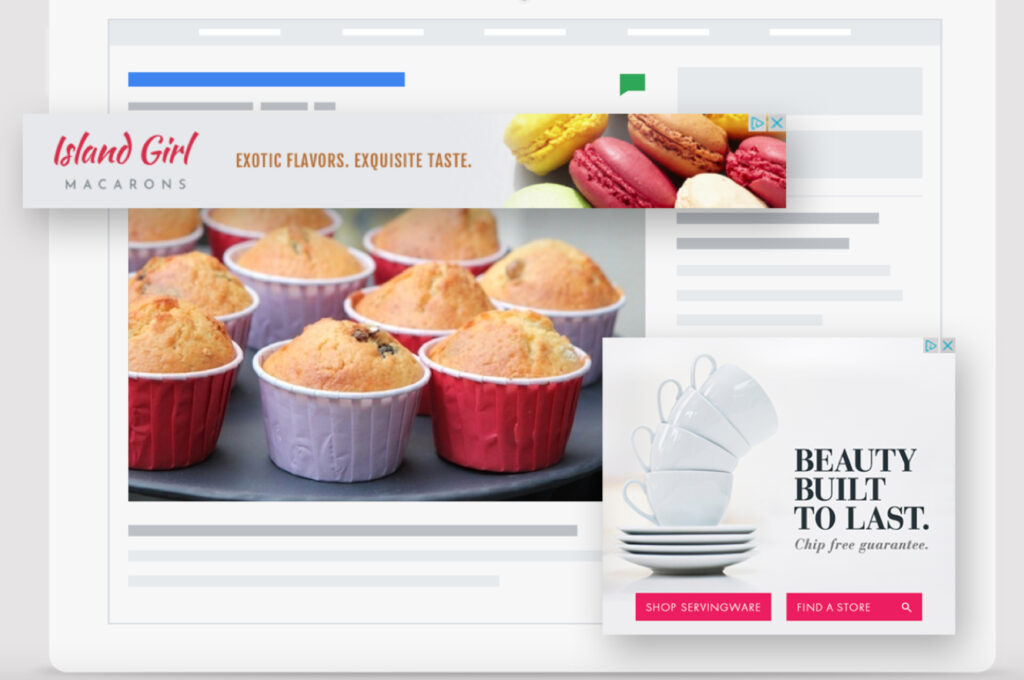 To create engaging ads that blend in with the content and do not disrupt the user experience, it's important to choose an advertising platform that offers customization options.
Platforms like Google AdSense allow you to choose the size, color, and placement of your ads, so you can create ads that match the look and feel of your website. Limiting the number of ads on your website is important to ensure your readers are manageable.
In addition to display ads, sponsored posts are another way to monetize a WordPress blog. Sponsored posts are blog posts written in collaboration with a brand or advertiser.
The blogger is paid to create content that promotes the brand or product. Sponsored posts can be an effective way to monetize a blog, as they provide an opportunity to showcase products or services to a targeted audience.
When creating sponsored content, it's important to disclose the sponsorship and ensure it is relevant and valuable to your audience. It's also important to only work with brands that align with your values and fit your blog's niche.
Google AdSense is one of the most popular advertising platforms for bloggers. It allows bloggers to display website ads and earn money based on clicks or impressions.
To use AdSense, bloggers must sign up for an account and add a code to their website. AdSense offers customization options so bloggers can choose their ads' size, color, and placement.
Affiliate Marketing
Affiliate marketing is where a blogger promotes a product or service and earns a commission for any resulting sales. The blogger promotes the product or service by including affiliate links on their website, which track the traffic and sales generated from their website.
Choosing the right affiliate program and products to promote on a WordPress blog is important to consider the blog's niche and the audience's interests.
Bloggers should look for affiliate programs and products that align with their niche and are relevant to their readers. For example, a food blogger might promote kitchen appliances or cookbooks, while a travel blogger might promote luggage or travel gear.
It's also important to consider the affiliate program's commission rates and reputation. Bloggers should look for programs with high commission rates and a good track record of paying commissions on time.
When including affiliate links on a WordPress blog, it's important to disclose the relationship between the blogger and the advertiser. This can be done by including a disclaimer on the website or within the content.
One popular affiliate program is Amazon Associates, which allows bloggers to promote products from the Amazon website and earn a commission on sales. Amazon offers various products so bloggers can find products relevant to their niche.
Another affiliate program is ShareASale, which offers a range of products and services to promote. ShareASale has a user-friendly interface and offers high commission rates for some programs.
In fact, you can find many big brands offering affiliate programs. You can learn from their example and launch an affiliate program on your web resource. Using WordPress blog themes for this purpose can be less time-consuming and more cost-effective.
Sponsored Content
Sponsored content is a type of advertising where brands pay bloggers to create content that promotes their products or services. This can include sponsored blog posts, social media posts, or videos.
Sponsored content can be a profitable way to monetize a WordPress blog because it allows bloggers to earn money while creating relevant and interesting content for their readers.
By partnering with brands that align with their niche and audience, bloggers can create sponsored content that feels natural and adds value to their websites.
To create high-quality sponsored content, bloggers should first consider the interests and needs of their audience. The content should be informative and engaging and provide value to the reader. Ensuring the content aligns with the blogger's niche and is a good fit for their website is also important.
When working with brands, bloggers should negotiate the partnership's terms, including the content's scope and compensation. Setting clear expectations and ensuring both parties are satisfied with the partnership is important.
Transparency is key when creating sponsored content. Bloggers should disclose when content is sponsored or receive compensation for promoting a product or service.
This can be done through a disclaimer at the beginning or end of the post or in the content itself. By being transparent, bloggers can build trust and credibility.
Selling Products
Selling products can be a profitable way to monetize a WordPress blog, especially if the blogger has a loyal following and a niche audience.
By selling products that align with their blog's content and interests, bloggers can earn a steady income stream while providing value to their readers.
When choosing products to sell, bloggers should consider their niche and audience. The products should be relevant to their blog's content and interests, be of high quality and provide value to the reader.
Depending on their niche and audience, bloggers can sell physical products, digital products, or a combination of both.
To set up an online store on WordPress, bloggers can use e-commerce plugins such as WooCommerce or Easy Digital Downloads.
These plugins allow bloggers to create an online store with features such as product listings, shopping carts, and payment processing. The plugins are easy to use and can be customized to match the blogger's brand and design.
When setting up an online store, bloggers should consider the user experience and ensure the store is easy to navigate and use. They should also ensure that the store is secure and that customer information is protected.
In addition to selling products directly on their website, bloggers can also consider selling products through third-party platforms such as Amazon or Etsy. This can help reach a wider audience and provide additional income streams.
Final Words
Monetizing a WordPress blog can be challenging, but generating income and building a successful blog is possible with the right strategies and tips.
Bloggers can increase their income and achieve their goals by creating high-quality content, building a loyal audience, and implementing monetization methods such as advertising, affiliate marketing, sponsored content, and selling products.
Using WordPress blog themes is one of the first and foremost recommendations for everyone looking forward to monetizing their blogs. If you are looking for high-quality premium WordPress blog themes that you can get at a better price, choosing subscription services like MonsterONE is a good idea.
MonsterONE is a subscription service from the TemplateMonster digital marketplace that gives users access to a wide range of digital assets, including website templates, graphics, presentation templates, videos, audio tracks, and more.
The service is designed for businesses, marketers, designers, and developers who need high-quality, professional-looking digital assets to create and enhance their online presence.
The service offers various subscription plans, depending on the user's needs and budget, and it provides access to a large and growing library of digital assets regularly updated with new content.
Using the LoginPress promo code, you can save 7% on WordPress blog themes and other templates from TemplateMonster or 10% off any MonsterONE subscription plan.