9 Best WordPress Login Plugins In 2023 (Expert Pick)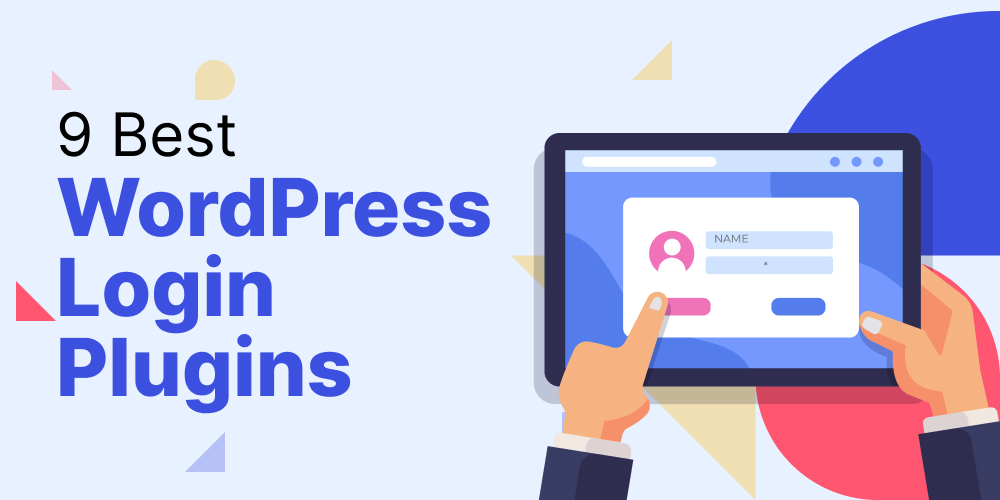 Are you wondering what are the best WordPress login plugins for your website?
Since your WordPress login page is the door to your website, you need to redesign it the way it makes your website stand out. Most things can be changed, modified, and customized into the smallest detail without touching a single line of code.
Since numerous plugins are available for login customization, choosing the right plugin becomes a bit difficult, we have covered nine best WordPress login plugins so that you can pick the right plugin for your website.
So, without much ado, let's get started!
9 Best WordPress Login Plugins
WordPress offers a long list of login page customization plugins. We pick the following nine best login plugins for WordPress:
Let's see what features these login page customization plugins offer and why they can be a great fit for your website.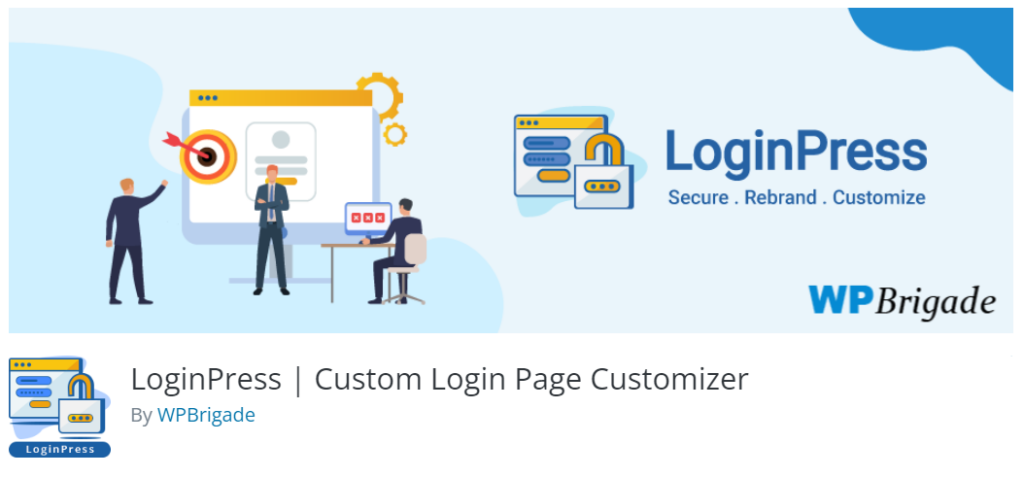 LoginPress is one of the lightweight WordPress login page customizer plugins. This plugin helps you build an appealing login page without requiring coding skills.
You can easily customize a generic WordPress login page with a custom logo and background, brand colors, buttons, and more. In addition, LoginPress can customize errors and welcome messages for a more personalized experience.
LoginPress comes with both Free and Paid versions. Although the free version has so many features, the Pro version takes the plugin's functionality to the next level.
It's a great pick if you're interested in additional options such as adding a Login Logout Menu, Social Login, Login Widget, Login Redirects, Limit Login Attempts, Hide Login, and Auto Login.
Note: LoginPress offers a Login Logout Menu add-on for free. You can further enhance its functionality by buying premium add-ons.
Login Logout Menu (FREE): This is a free add-on that lets you easily add Login, Log Out, Register, Profile, and User menu items to the selected menu of your WordPress website.
Social Login is designed to increase user sign-ups by allowing them to easily register and log in to your website using their social media accounts, including Facebook, Twitter, or LinkedIn.
Login Widget helps to add a login widget to your WordPress sidebar to encourage visitors to log in while reading your content.
Login Redirects Restrict your users to certain pages. They can be limited to only those pages you wish to allow them. This amazing add-on has a UX/UI that manages all the login redirects you have created on your website.
Limit Login Attempts make it easy and automated to limit login attempts to assist you in securing your website against brute force attacks.
Hide Login enhances the security level and gives a hard time to spammers who keep hitting your login page.
Auto Login generates a unique URL for users who don't want to provide a password to log in to your site.
The best part - LoginPress helps strengthen website security by optionally limiting the number of login attempts. You can also add reCAPTCHA to minimize spam and control automated login scripts.
Similarly, the Login Redirects add-on allows you to redirect a user on your website to a specific page after the login.
Features
You can make changes to the login Logo, Background, Login/Forget Form, Button, and much more.
LoginPress has a Custom CSS area that can Customize the login page in a more advanced way. Recommended for advanced users.
Pricing: LoginPress is a free WordPress login plugin; however, you'll need the premium version to get the best use, starting at $49 per year.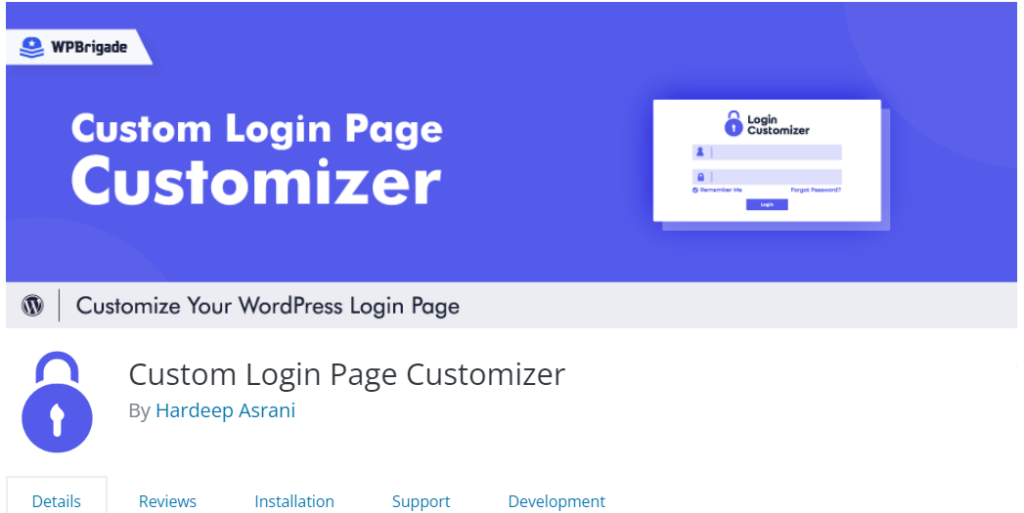 Our second recommendation would be the Custom Login Page Customizer plugin. This is a very lightweight WordPress login plugin that allows you to easily customize your login page right from the WordPress Customizer.
No coding skills are required to use the Custom Login Page Customizer as it uses the native WordPress Customizer. In addition, it has an option to preview your custom login page before saving.
Like LoginPress, it enables you to customize your login page to match your site's styling and branding for a cohesive user experience (UX).
Features
You can customize the Logo and Background (solid color or image)
You can customize Form styling, Field styling, and Button styling.
It lets you customize general text colors on the login page.
Pricing: Free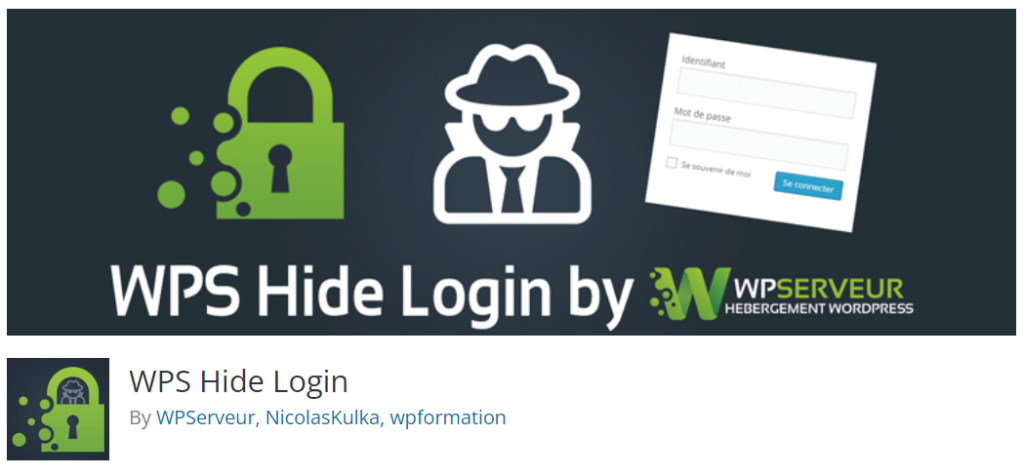 WPS Hide Login plugin changes the location of the login page to enhance your WordPress login security (LoginPress offers similar functionality through its Hide Login add-on).
This decreases the chances of a brute force attack on your website, as the hacker won't know where to input the login information.
By default, WordPress admin login uses yoursite.com/wp-login.php as the URL for your login page. Since this is common knowledge, anyone can easily break into your website by adding "/wp-login/" at the end of the primary URL.
WPS Hide Login helps you secure your website by renaming your login URL.
WPS Hide Login enhances website security by introducing the WPS Limit Login extension. When activated, hackers will get locked out of your website after they've exhausted the number of login attempts.
Features:
It's compatible with BuddyPress, bbPress, WPS Limit Login, and many other plugins that hook in the login form.
Pricing: Free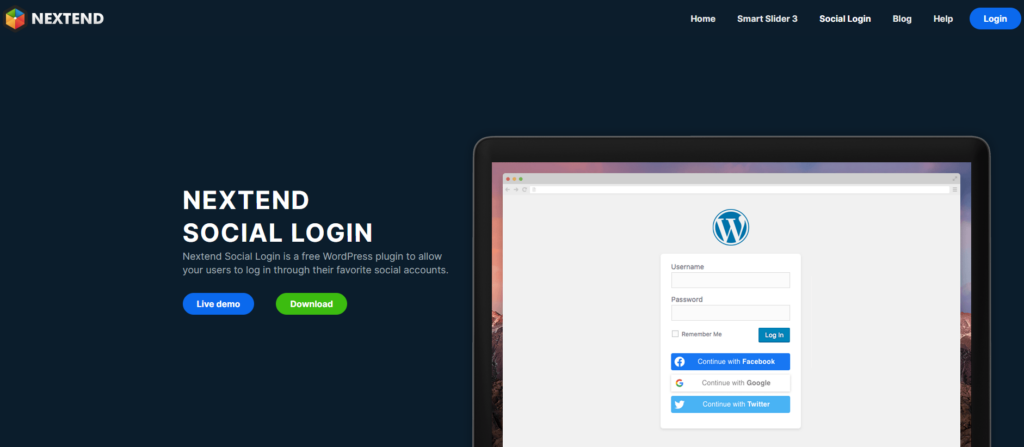 Nextend Social Login plugin enables you to create a customized login and registration page where users can use their social media platform accounts (popular options are Facebook and Twitter) to log into your website.
LoginPress offers similar functionality through the Social Login add-on.
Social login is convenient as users can quickly create an account on your website using their social media accounts instead of spending their time filling up the default registration form.
Nextend Social Login is easy to set up and has a very user-friendly interface. It also has a custom URL redirect option that helps you send the user to a specific page after registration.
Features:
It is very easy to set up.
It has customizable designs, editable text, and buttons.
Custom redirect URL after registration or login.
Pricing:
Nextend Social Login provides 3 login providers for free. It also offers two paid plans; Standard and Premium.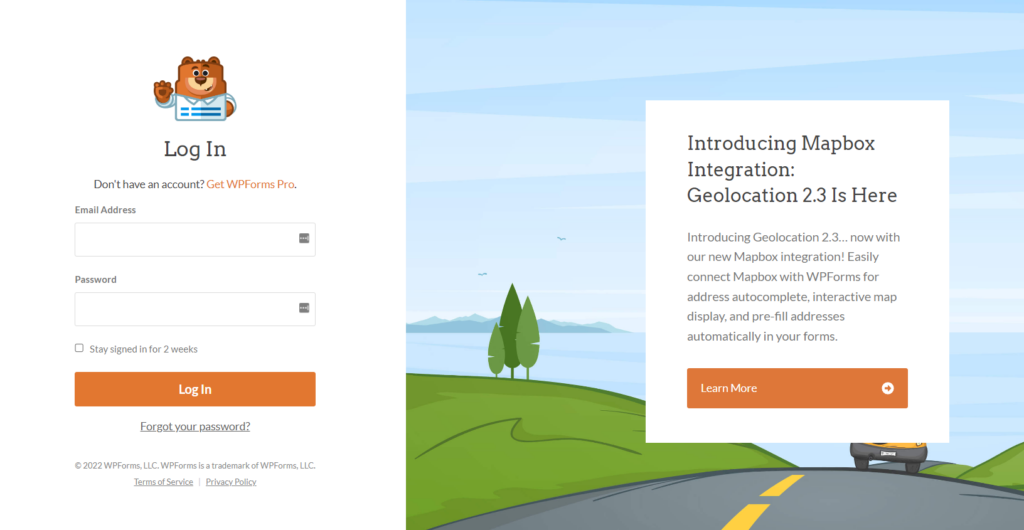 WPForms is one of the most extensive form builder plugins for WordPress. This plugin has a powerful drag-and-drop builder and a user-friendly interface that lets you create almost every web form (including contact, subscription, registration, and payment) within a few minutes.
This top WordPress login plugin comes up with a spam protection method consisting of CAPTCHA and a honey pot solution that automatically blocks spambots from abusing your registration and login forms.
Finally, you can maximize the site's security by using the User Registration add-on that helps you enable email validation by selecting between manual approval or user activation methods, preventing spammers from signing up on your website.
Note: The free version of WPForms has limited features, including:
No trial for the paid version
You can upload a single file at a time
Expensive if you are looking for large-scale features
Features:
It is a drag-and-drop form builder consisting of pre-built templates.
It is compatible with Mailchimp, AWeber, and other email marketing services.
Pricing: The User Registration addon is available in WPForms Pro and above, starting from $199.50 per year.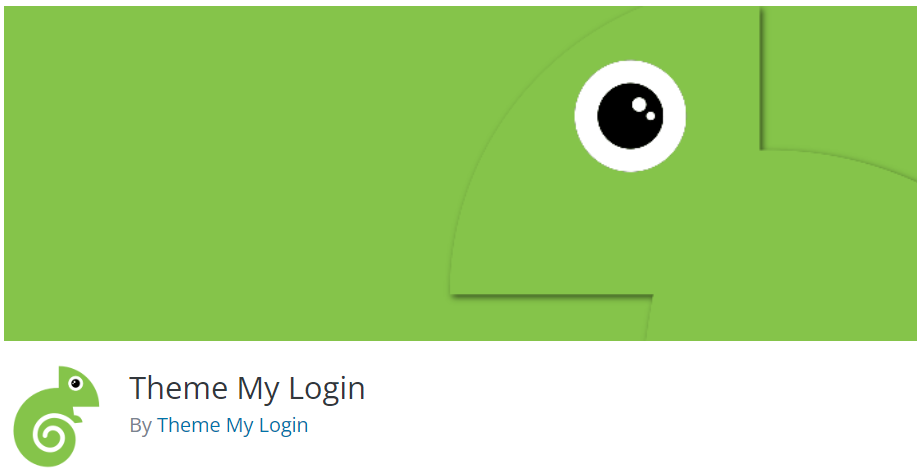 Theme My Login is a great solution if you wish to match the login page to the rest of the website's design. You can create customized login, logout, and registration pages for your WordPress website.
The plugin improves the user experience by allowing them to log in directly after they fill out the registration form.
Note: Theme My Login lacks the advanced customization features you get with other plugins like LoginPress. But it's a good choice if you need a simple, easy way to remove WordPress's branding from your login screen.
Features:
It customizes the slug used for login, registration, and other pages.
It allows your users to set their own passwords upon registration.
Users can recover their passwords from the Frontend of your site using Theme My Login.
Pricing: Free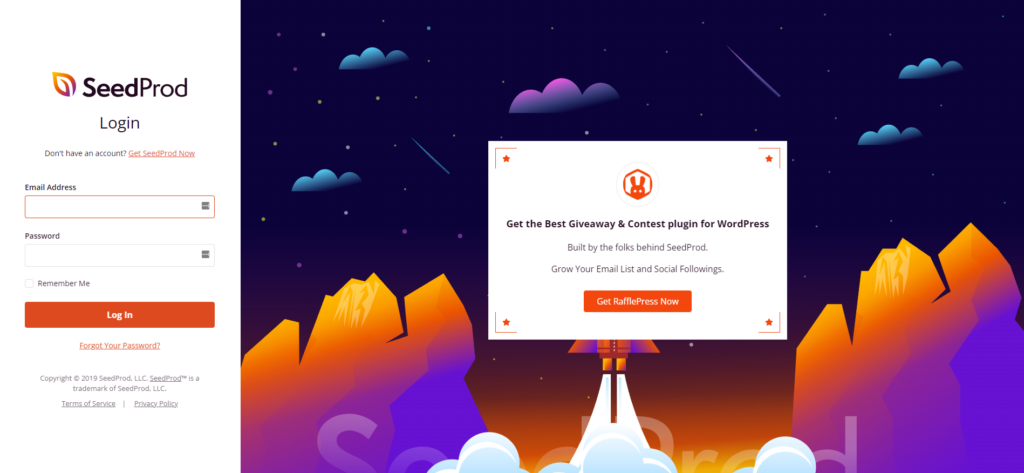 SeedProd is one of the best drag-and-drop WordPress page and theme builders for your WordPress website. You can easily create any landing page, including maintenance mode, sales, webinar, coming soon, thank you, login page, and more.
You can use the page-building capabilities of SeedProd to customize your website's login page. Since SeedProd is an excellent landing page builder, you could use it to change the login page's design aspects with ease.
Features:
It helps you create custom themes and template parts like Headers, Footers, Front Pages, and much more.
It helps you create a landing page that works with any WordPress Theme.
Pricing:
SeedProd provides login page customization functionality on all plans, starting from $39.50 per year.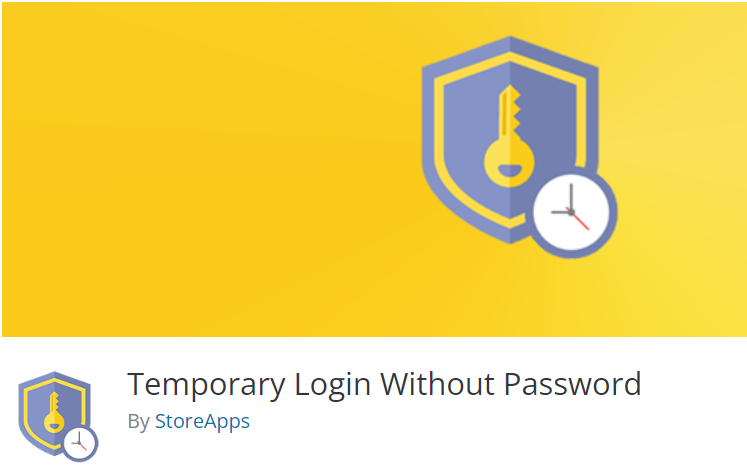 Temporary Login Without Password is an easy-to-use WordPress login plugin that allows users to access your WordPress website without registering an account (which is included in LoginPress as an add-on Login Redirects).
This plugin creates temporary login links that allow users to log in and access password-restricted areas of your website. It helps you to provide your developer temporary access to specific areas of your website.
As a result, they don't need to create full accounts on your website while they work on these areas. In addition, it has a tracking feature that lets you track how many times a user has logged into your website using the temporary link.
Features:
Create secure, self-expiring, automatic login links for WordPress.
It helps you create unlimited temporary logins.
You can set account expiry like one day, one week, one month, and many more.
Pricing: Free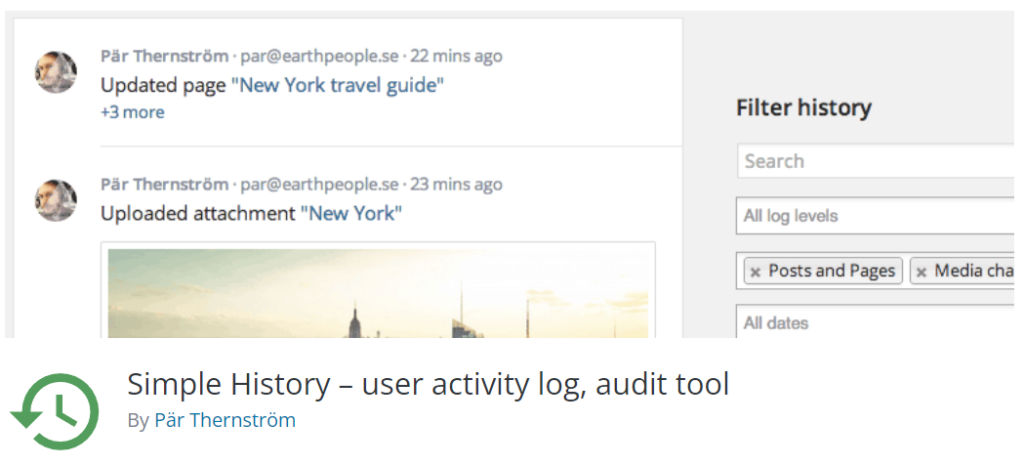 The Simple History plugin keeps a record of user activity on your website. You can look at what changes the user has made anywhere on the website.
In particular, this plugin is great for tracking user changes made to widgets, posts, pages, and menus on your site.
This plugin also keeps a record of failed login attempts (including their IP addresses). You also get a list of failed login attempts by registered users. This list could help you identify a possible brute-force attack on your website. 
Features:
It supports Jetpack, Wp Control, Limit Login Attempts, and many other third-party plugins.
It helps you have a record of who added, updated, or deleted a post or page.
You can see when someone tries to log in but fails.
Pricing: Free
Which One is the Best WordPress Login Plugin?
We recommend LoginPress for customizing the login page as this plugin offers add-ons, including reCAPTCHA, that enable you to secure your website against brute force attacks.
This ensures to make your site a bit more secure against bots and malicious software. In addition, LoginPress offers add-ons such as Social Login, Login Redirects, and Hide Login that add similar functionality as other popular plugins mentioned in the list.
We hope you'll now get the list of the best WordPress login plugins. If you have any questions feel free to ask us via the comments section below.
That's all! We hope you will now get the list of the best WordPress Login Plugins; You can also check out How To Limit Login Attempts in WordPress (Easy Guide) and How To Design WordPress Login Page Without Coding
Not using LoginPress yet? What are you waiting for?
Frequently Ask Questions
Why do I need to customize WordPress Login Page?
The problem with the default WordPress login page is that it's the same for all websites. That might be good if you're the only person logging into the website.
However, if it's a website where other people can also log in, you might want to need WordPress login plugins to change the generic look of the page to reflect the brand's personality.
How can I add security questions to the WordPress Login Screen?
You need to install a relevant plugin to add the security questions to the WordPress login screen i.e.,
Two Factor Authentication
.