How to Reset a WordPress Site (The Easiest Way)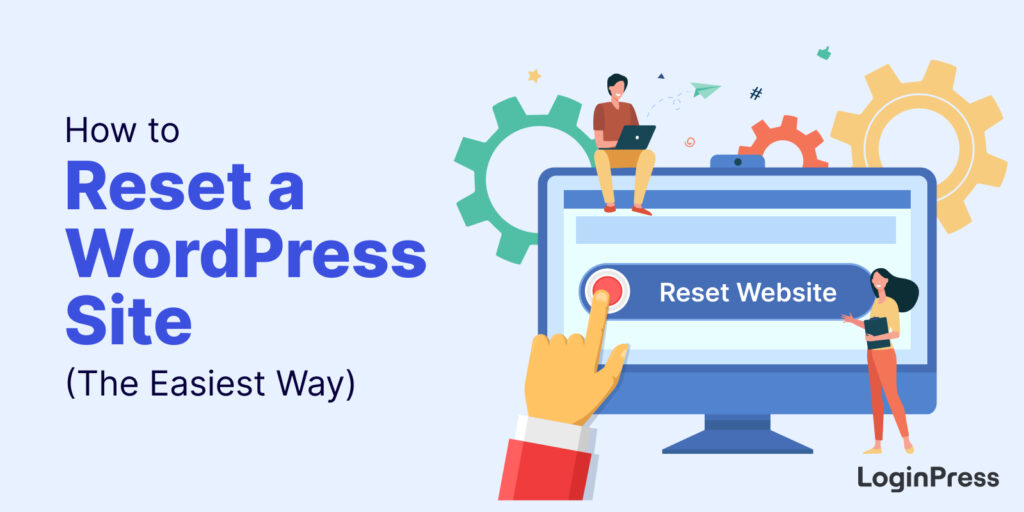 Do you want to know how to reset a WordPress site?
You can quickly move to the default WordPress settings by resetting your website. It's helpful when your site has been hacked, you're testing plugins and themes, using a demo site, or anything else where you want to revert your changes to the default.
In this article, we will discuss why resetting your WordPress site is a good idea and show you one of the best ways to do so.
Table of Content
Why Do You Want to Reset WordPress to Default?
There are several reasons why you might want to reset your WordPress site. Let's walk you through some of the common scenarios.
Your Site Has Been Hacked: Suppose your site has been hacked; you should get in touch with your web host. They will be able to assist you in recovering your files and locking the hacker out of your site. However, after removing the hack, you should wipe and reset your site.
Your Site Has Low Speed: A page that takes forever to load is a disaster. It not only gives you a lousy rapport with searchers, but Google dislikes it too. Resetting your WordPress website ensures your system is cleared of unnecessary data filling up your disc.
You are Rebranding Your Website: Rebranding and repurposing the existing websites require a WordPress reset to do away with existing customizations, plugins, and content. You can start afresh with WordPress on your "newer" website.
Backup Your WordPress Website Before Reset
Your WordPress website might go down for several reasons when you are about to reset it to the default. However, when this happens, your website is unavailable to visitors. You can imagine the impact of the situation in the case of an eCommerce store.
You're losing revenue and brand reputation every minute your website is down. So, we recommend you back up your WordPress before resetting it to the default.
If you need a guide about picking up the best backup plugin for your site, check out our guide to the topic. The Updraft plugin is the best backup plugin for your WordPress site.
How to Reset a WordPress Site with a Plugin
WordPress plugins are the easiest way to reset your WordPress site. Many free plugins are available in the WordPress plugins directory.
Here, we've used the WP Reset plugin. This plugin has over 400,000 active installations and lets you quickly and easily reset your WordPress site.
First, install and activate WP Reset on your WordPress site. Once you activated the plugin, the next step is to configure the plugin settings. You'll need to go to the left sidebar of the WordPress admin dashboard, navigate to Tools, and click WP Reset.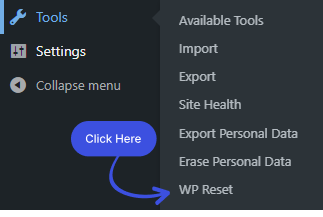 A new screen will open up. Simply scroll down to the Site Reset section.

Note: It's better to click the Create snapshot button before resetting the site.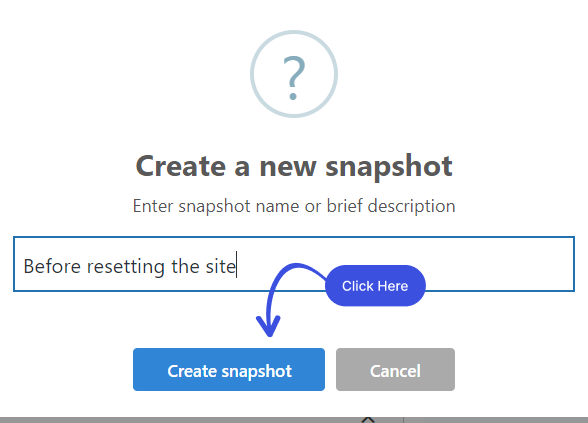 Next, type "reset" in the confirmation field that says Type in: "reset."

Note: Reactive WP Reset plugin checkbox is marked by default. You can also mark the Reactive current theme (in our case Astra) and Reactive all currently active plugins if you want them back after the reset.
A follow-up confirmation pop-up asks if you want to go on with the WordPress reset. Press Reset WordPress to continue.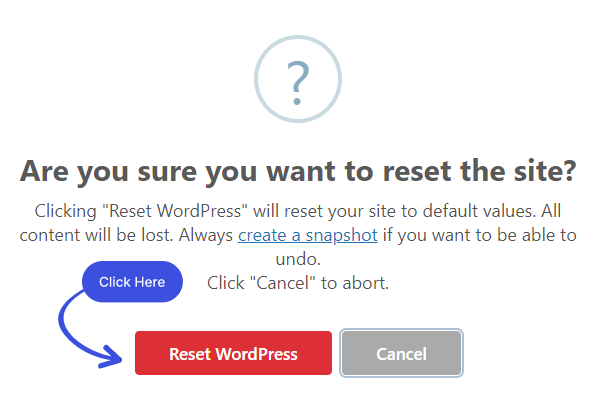 Once you click the Reset WordPress button, you'll get a message saying Resetting is in progress. Please wait.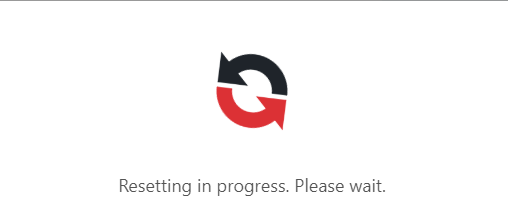 Once done, you'll be automatically logged out of your site. Upon login, you'll see that the Site has been successfully reset to default settings.
Now you've successfully reset your WordPress site.

Final Thoughts
This article helps you understand how to reset your WordPress site. We've shown you the easiest way to reset a WordPress site via a plugin. We've concluded that it's best to back up your WordPress site before resetting it to save your WordPress site's data. Once you reset your site, you can use the backup to restore your site.
If you have any questions or suggestions, feel free to comment in the comment section below!
You may also want to check out How to Change Your WordPress Login Page URL (4 Easy Steps) and Benefits of Social Login for WordPress Site.
Frequently Asked Questions
Where are WordPress backups stored?
The WordPress backups are stored in the File Manager section of the web hosting. It's important to note that backups are only useful if they can be accessed and restored when needed. Make sure you have a backup plan in place and that your backups are stored securely and can be easily accessed in case of an emergency. Also, make sure to test your backups periodically to ensure that they are working correctly.
Can I start over in WordPress?
Yes, whatever the reason,  you need to install a reset plugin and reset all your settings to start over in WordPress.