15 Best Jetpack Alternatives for WordPress Websites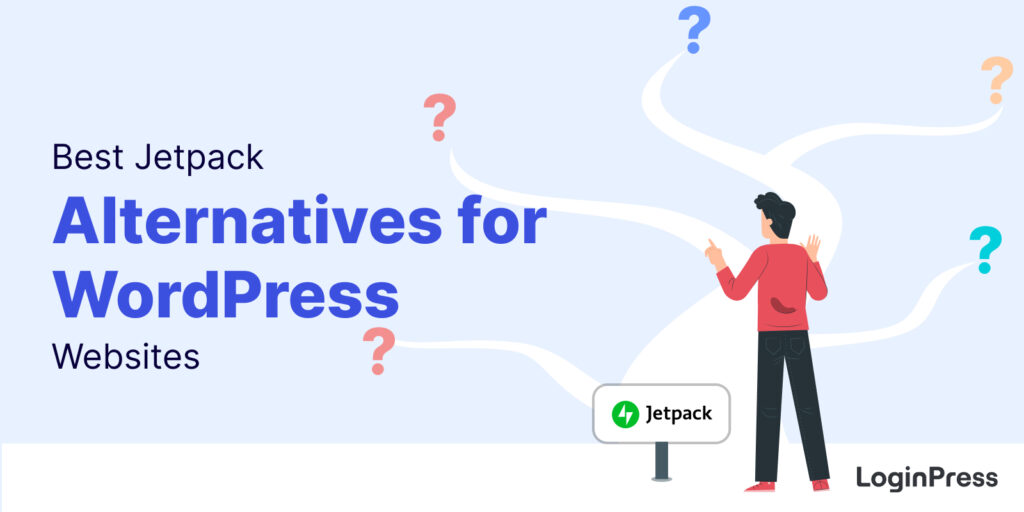 Do you want the best Jetpack alternatives for WordPress site?
Jetpack is an amazing multi-functional WordPress plugin. Once you install this plugin, you'll get over 20 different functions and modules, including WordPress security, backups, performance optimization, marketing tools, analytics, SEO, and more.
It's convenient to have a multifunctional plugin on your WordPress site. But having so many functions and modules might impact your site performance and use up many server resources.
This article will show you the best Jetpack alternatives for your WordPress site. So, without much ado, let's get started.
Table of Content
What is the Jetpack WordPress Plugin?
Jetpack is a popular plugin by WordPress.com, WooCommerce, Simplenote, VaultPress, Akismet, Gravatar, and Tumblr.
Jetpack is a great all-in-one plugin with over 20 different functionalities, including security, backups, social media management, image compression, analytics, post scheduling, SEO, SPAM control, and more. So you don't need to choose different plugins differently.
Jetpack is one of the best security plugins for a WordPress site and is a must-have for any website owner. It offers multiple features, such as spam and malware protection, backups, and activity logs.
This plugin offers SEO and social media integration. Moreover, you can add multiple customization tools that provide more flexibility in your blog design.
Jetpack is an affordable, reliable, and easy-to-manage WordPress plugin. This plugin assures you that all of your hard work is completely protected.
Why Consider an Alternative to the WordPress Jetpack Plugin?
The Jetpack is a pack of multiple features you will hardly ever use. For example, LaTeX. It is one of the features of Jetpack. This feature is used to write a complex mathematical expression or a formula. This feature is of no use to the majority.
Many other features come with this plugin and are useless to many users. Having unnecessary features can slow down your website.
Many Jetpack features will require a paid subscription. This might again make you select an alternative to Jetpack.
If you are not going to use most of the features bundled with Jetpack, it makes no sense to install it. It's better to go for any plugin with a particular feature you require instead of something that might load up your website with features you're not going to use.
What Are the Best Jetpack Alternatives for WordPress?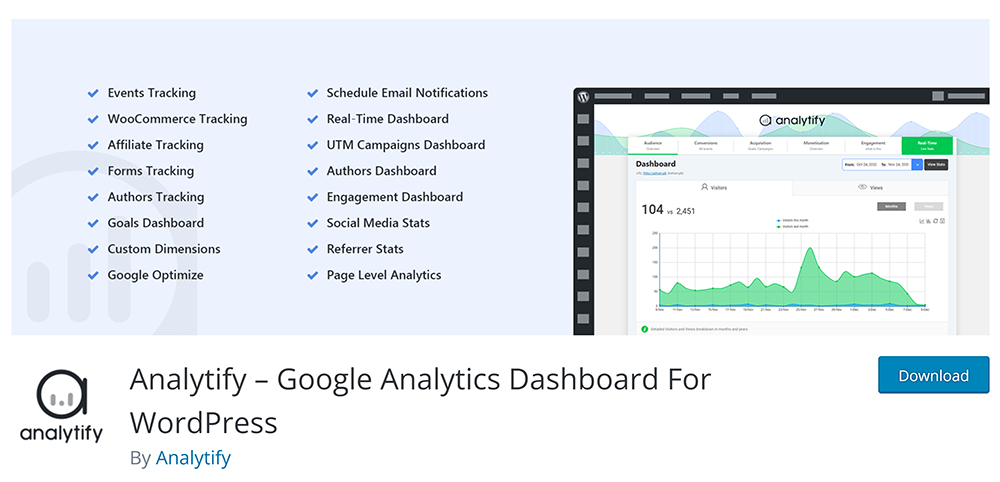 Analytify is the best alternative to Jetpack's analytics and statistics features. This plugin has over 2,00,000+ downloads. It's the best choice for smart bloggers, shop owners, site managers, writers, and editors alike.
Since this plugin integrates with Google Analytics, it lets you understand where your traffic is coming from. This plugin has a real-time stats dashboard that details each current visitor you have on your site. A beautiful graph and table help you identify your live visitors.
Analytify has page-level analytics that helps you understand and organize every post and page's metrics.
This plugin lets you nicely track portfolio, gallery, testimonials, and other custom post types and provides detailed stats about Session, Visitors, Page Views, Average Time on Page, and Bounce Rate.
Analytify helps you get the number of visits from each social media brand. It lets you get automated email reports every month for free. However, the premium version lets you get a report on Sessions, Visitors, Page Views, Average Time on the Page, and Bounce Rate every week.
Pricing:
This plugin is available for free. The premium version starts at $59 per year.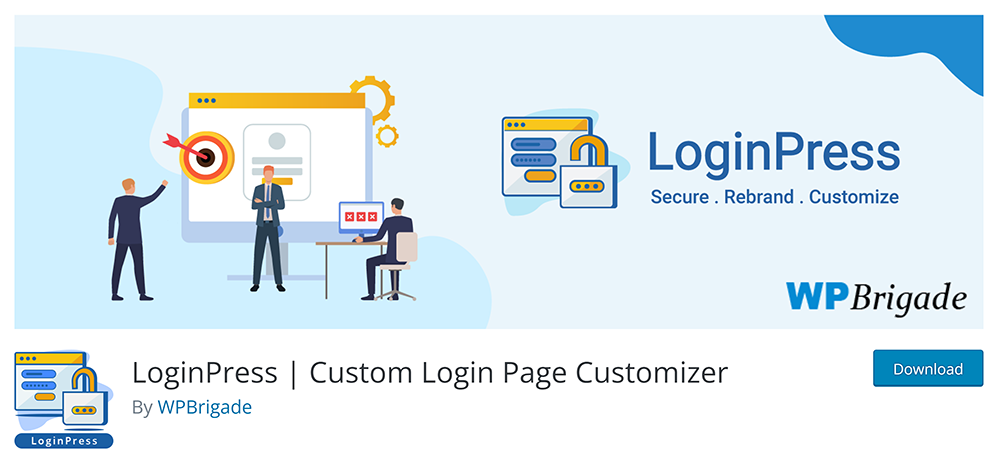 Jetpack offers malware and security scanning with its premium plans. The strange thing about Jetpack is that it lets you protect your site using the WordPress.com dashboard rather than doing it right there from your WordPress admin dashboard.
The LoginPress WordPress plugin is the best alternative for this feature. LoginPress is built to design your login page and lets you protect your site directly from your WordPress admin dashboard. But its premium add-ons help you secure your login page from brute force attacks.
Let's take the LoginPress Hide Login premium add-on, for example. It makes it easy to enhance the security level by customizing the login page URL to anything you want to hide your login. This gives a hard time for spammers to jump into your admin dashboard.
LoginPress has a Session Expire feature that automatically expires the session after the specified amount of idle time. So you don't need to be worried about what would happen if you leave the WordPress admin dashboard without logging out.
Next comes LoginPress reCAPTCHA, a premium feature that helps you protect your website from spam and abuse. This plugin uses an advanced risk analysis engine and adaptive CAPTCHAs to keep automated software that monitors abusive activities on your site.
Last but not least, Limit Login Attempts premium add-on is there to help you enhance the security level of your WordPress site against brute force attacks by limiting login attempts. The hackers use automated scripts and long lists of usernames and passwords to crack website logins. They cannot brute force your login when there is a set limit to the number of login attempts.
Pricing:
This plugin is available for free. The premium version starts at $49 per year.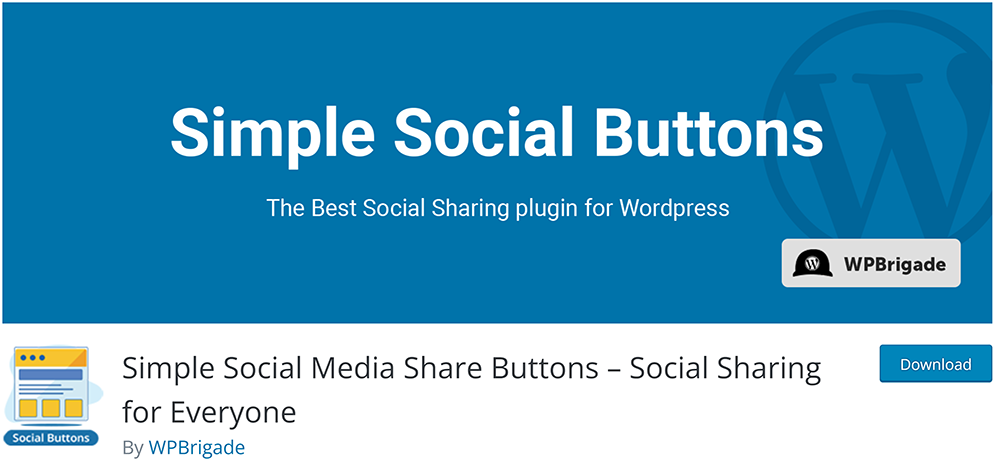 Jetpack allows only a few options to share your content to other social media platforms and reach out to others across your social networks. Simple Social Media Share Buttons are the best alternative to this feature as it increases your followers, brand awareness, sales, and more.
Simple Social Media Share Buttons is a WordPress plugin that helps you take your blog to the next level by allowing your readers to share what they are reading on any social media platform.
It comes up with a built-in Active/Inactive Drag & Drop feature that lets you choose the button of your choice, including Facebook, Twitter, WhatsApp, LinkedIn, Like, Viber, Twitter, Reddit, and much more. Jetpack lacks this functionality.
You can create social media PopUps that appear on the page right away before your visitors leave the site, or they scroll down the page with the premium version.
Simple Social Media Share Buttons come with beautiful button designs, including small Round, Simple Round Buttons, Flat Button Borders, and much more. You can place show social buttons at different positions to increase shares, including the Sidebar, On Media, PopUps, and more.
You can overview the total count of how many people shared your content. Furthermore, the social media tags feature lets you know your website's SEO.
Pricing:
This plugin is available for free. The premium version starts at $27 per year.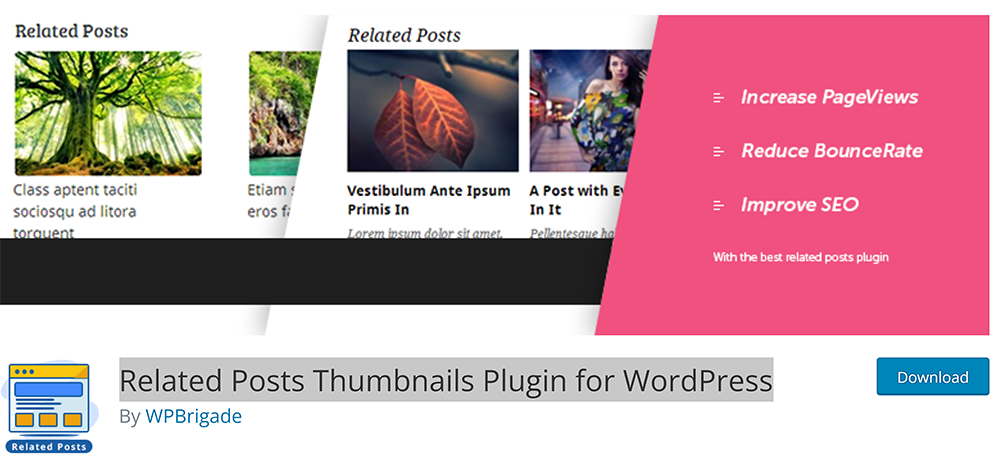 Jetpack has a related posts feature that scans through all your blog posts and content and displays related content at the bottom of the current article. This feature increases visitor time on your site. The Related Posts Thumbnails Plugin for WordPress is the best alternative to this feature.
Related Posts Thumbnails is a highly-rated related posts plugin in the WordPress directory that lets you display related posts to your visitors to improve the traffic to other posts.
This plugin helps you display a list of related posts at the end of your regular posts. It is active on more than 40,000 websites.
Related Posts Thumbnails plugin lets you display related posts in your site's sidebar. You can even display posts or pages using a custom Gutenberg block, shortcode, or widget.
It automatically adds related post thumbnails after the post. This plugin customizes thumbnail sizes, display settings, and the relation type. You can further arrange the thumbnails in columns under the post with related posts' titles or excerpts.
Pricing:
This plugin is available for free.
Jetpack automatically generates two sitemaps once installed to help you with SEO. But you'll need to pay to use these. Rank Math is the best option to opt for as it provides functionalities that help you rank on Google.
SEO is your top priority if you want to grow your audience. SEO Yoast was once the most popular SEO plugin, but a great competitor, rank math, has taken place.
Rank Math is the best and most powerful WordPress SEO plugin for your WordPress site. This plugin offers so many amazing features in the free version. It lets you optimize your content using built-in suggestions to make it stand out.
AI is one of the attractive features of Rank Math that is still missing in SEO Yoast. Furthermore, Rank Math costs you $59 per year for unlimited websites, but SEO Yoast costs you $99 for just a single site.
This plugin is even better than SEO Yoast due to having AI feature. This feature is not available in even the premium version of SEO Yoast.
It lets you build custom schemas and add multiple Schemas to a single post within a few clicks. You can have an article, product, recipe, events, and many other schemas.
This plugin can automatically generate search engine-compatible XML Sitemaps for your website.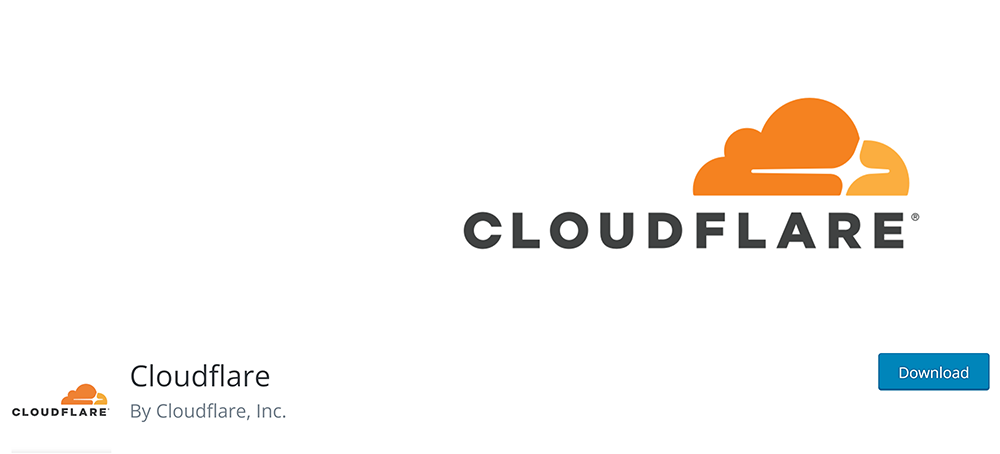 Everybody prefers fast loading these days. Most of the visitors leave your site because of slow loading. This increases your site's bounce rate and directly affects your Google ranking. Your media content is what slows down the speed of your site. Jetpack uses built-in CDN that helps you improve your site speed. Cloudflare is a far better option than Jetpack.
Cloudflare is the best option for speeding up your WordPress site by up to 300%. This WordPress plugin ensures fast & reliable performance for your visitors.
As compared to other WordPress plugins, Cloudflare has a reasonable price. Its free plan has multiple advanced features that make your site even more secure, private, and reliable.
Cloudflare has CDN, page caching, and DDoS Protection. It is the best plugin for those looking for low-cost software.
Pricing:
This plugin is available for free.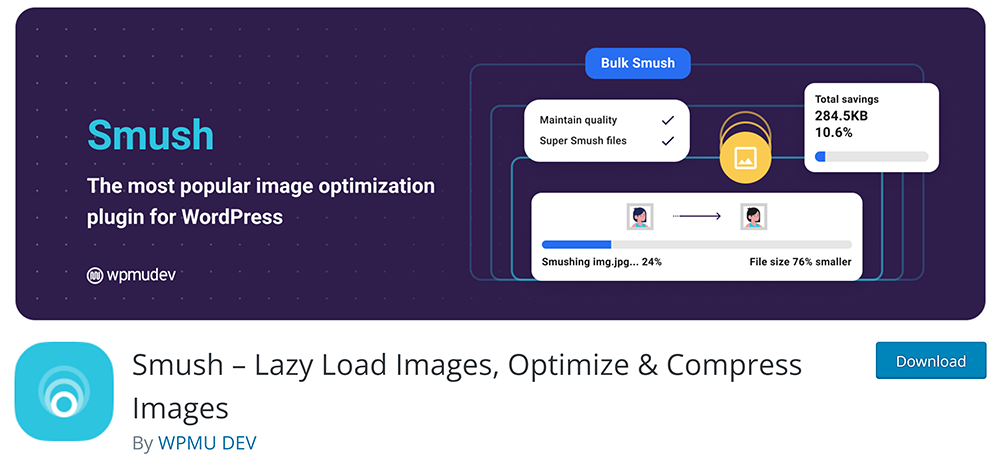 Jetpack's image CDN helps deliver the images faster without frequently loading them. The CDN service will store (cache) images at a location closer to the visitor.
High-resolution images are too large, so they're the biggest contributors to slowing your site down. A slow site is less likely to rank well in the search results. You should have a plugin to optimize your images to the max in an automated way. So, you can make use of Smush instead of Jetpack. It's a popular WordPress plugin that automatically optimizes all the images uploaded to your WordPress site Smush.
This plugin can optimize and compress approximately 50 images at a time with just a single click.
WP Smush helps you to optimize images without losing quality. It allows lossless compression, faster website speed, improved SEO rankings, and much more.
It has less storage and bandwidth, which helps reduce hosting and CDN costs. You must give try the free Smush version. WP Smush offers all the features in a user-friendly interface. It guarantees maximum reduction without degrading the quality.
Pricing:
This plugin offers a free version for 7 days only. After that, you can buy the premium version for just $7.5 per month.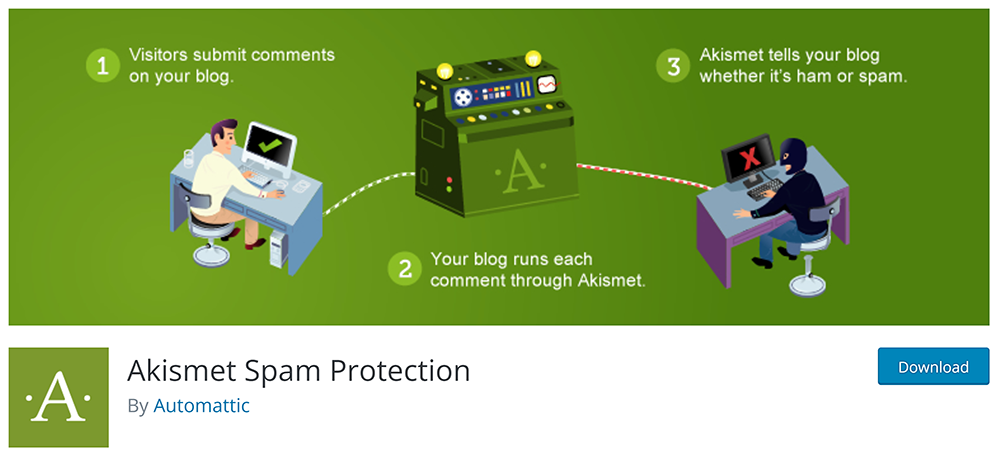 The premium plans in Jetpack offer you the anti-spam feature. Numerous WordPress plugins are available to handle spam comments, but Akismet is exactly what you need. As the Akismet plugin offers an anti-pam feature with several other functionalities for free, it's a far better option than Jetpack.
Your blogs can become an easy target for spammers. You need to protect your website with a plugin that helps you protect your site against such attacks.
It automatically scans your comments and filters out the ones that resemble, and automatically deletes them. It also has a discard feature that blocks the worst spam.
This plugin examines all contact form submissions and prevents your website from publishing malicious content. You can even use this plugin to block recurring spam messages, which helps you save a lot of disk space.
Pricing:
This plugin is available for free. The premium version starts at $10.00 per month.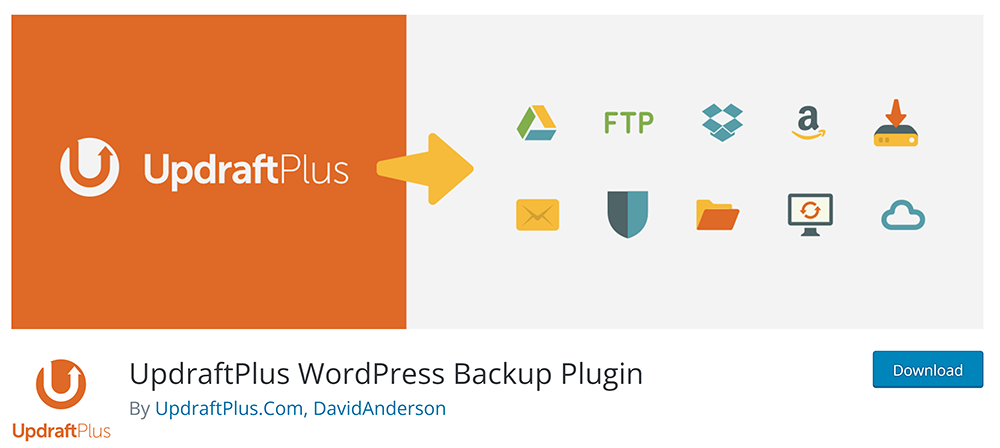 Jetpack has a backup feature but it's the biggest drawback is that backups in Jetpack will cost you based on the pricing plan and frequency you opt for. Updraft Plus provides a better backup pricing plan.
It's one of the most popular WordPress backup plugins because of its huge fan base. It creates a customizable backup archive of your WordPress website that can include everything or the latest updates. In addition, you can set up a backup schedule where the plugin takes full or incremental website backups at the selected intervals. Finally, if you wish, UpdraftPlus can notify you about various events on Slack.
When it comes to storing website backups, the plugin offers several options, including on-site, cloud, and private storage platforms. Restoring your websites takes a couple of clicks, and you can choose the restore point. You can also decide whether you want a full restore of all website content or a partial restore.
UpdraftPlus can back up everything on the website in a single archive. It is compatible with multi-site installations. You can restore individual websites in the network without affecting the other nodes.
Optionally, the plugin encrypts database backups for increased security.
You can import backup archive stores at external locations.
All events are logged in, and you get detailed reports in the WordPress Dashboard.
Pricing:
This plugin is available for free. The whole package (all add-ons, updates, and support) starts at $70.00 per year.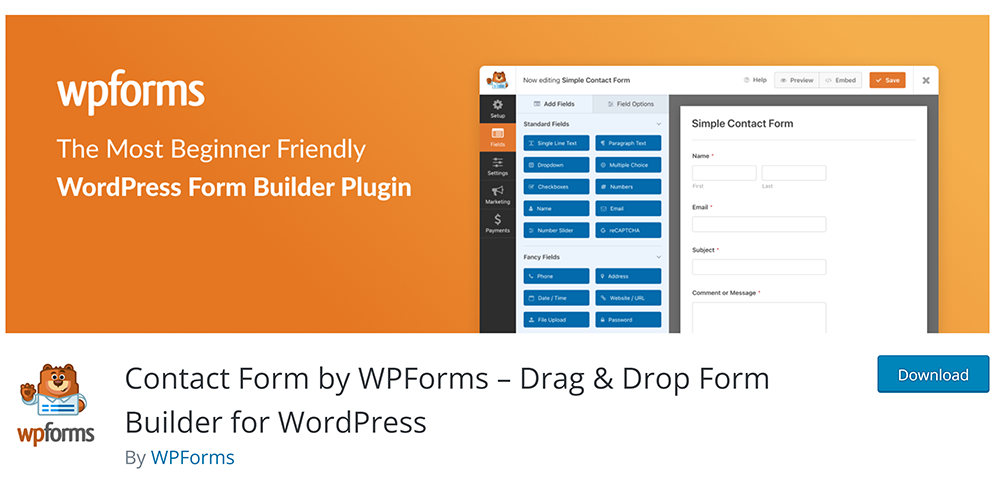 The Jetpack comes with a contact form for creating pages or posts. But what if you don't want to use Jetpack? The Jetpack is not the only option for creating beautiful contact forms. You have various other free alternatives, including WPForm, Ninja Forms, and others.
WPForms is a popular WordPress form builder plugin that has a beautiful drag-and-drop feature that helps you create attractive forms within a few clicks. It is used by over 5,000,000 Professionals for building beautiful forms and surveys.
The plugin comes up with a spam protection method consisting of CAPTCHA and a honey pot solution that automatically blocks spambots from abusing your registration and login forms.
Finally, you can maximize the site's security by using the User Registration add-on that helps you enable email validation by selecting between manual approval or user activation methods, preventing spammers from signing up on your website.
Pricing:
This plugin is available for free. The premium version starts at $59.00 per year.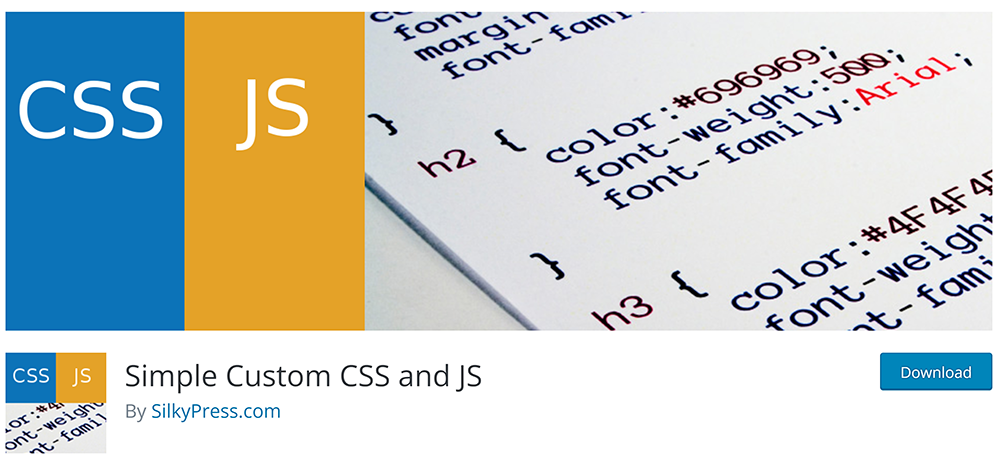 Jetpack has a custom CSS feature that lets you include custom code. You simply need to go to Settings in your dashboard to edit CSS.
Jetpack custom CSS is a good option for technical users. But newbies would surely be in want of an alternative for adding CSS through a plugin. A simple Custom CSS and JS plugin is the best alternative.
This plugin lets you change your WordPress site's appearance by easily adding custom CSS and JS code. You don't need to change your theme or plugin files.
It enables you to print the code inline or included it in an external file and print the code in the header or the footer.
Pricing:
This plugin is available for free.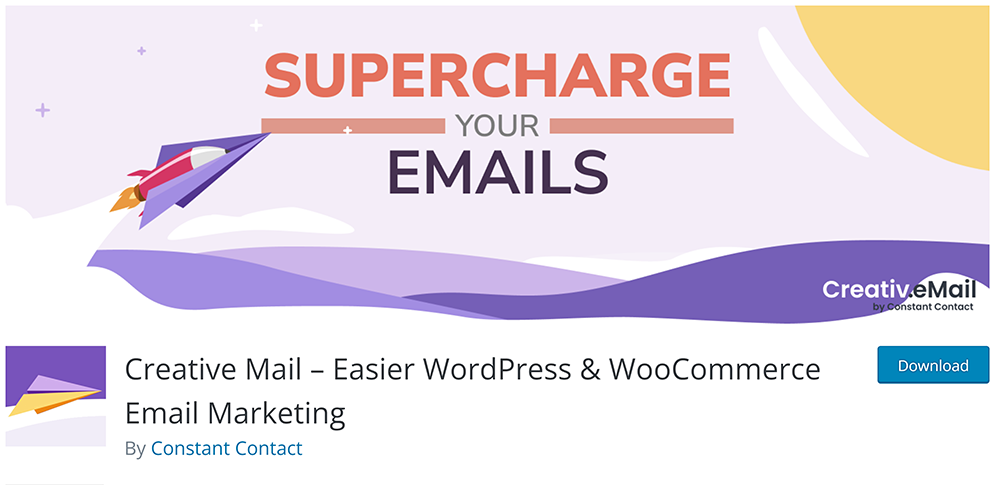 Jetpack offers an email feature with limited functionality. It is not enough to get you started. You have various other free alternatives, including Mailchimp, Creative Mail, and others.
Creative Mail allows WordPress and WooCommerce email marketing. It works from within your WordPress dashboard.
This plugin has an email editor that simplifies email marketing campaign creation and pulls your WordPress blog posts and WooCommerce products right into your email content.
Leads from your WordPress website, eCommerce store, and contact forms are automatically captured and routed into our included Contacts CRM and synced with your email marketing lists.
This plugin is the best for automatic blog post syndication, newsletters, and announcements, event promotion, WooCommerce product specials, retargeting eCommerce shoppers, sending postcards, providing updates, and more.
Pricing:
This plugin is available for free.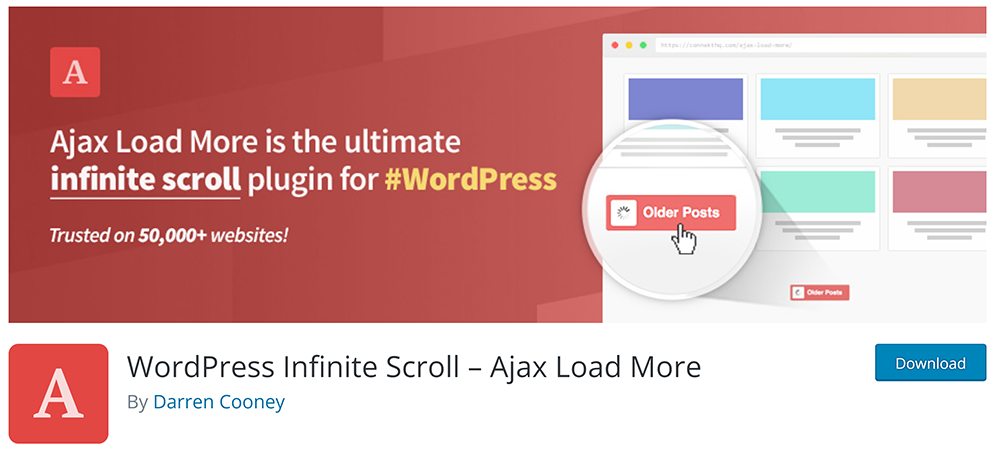 Jetpack has an infinite scroll feature that only works on themes that support it. Since Jetpack again has a deficiency here, you might be in want of an infinite scroll plugin.
WordPress Infinite Scroll is among the best WordPress infinite scroll plugins for lazy loading posts, single posts, pages, comments, and more with Ajax-powered queries.
This plugin lets you build complex custom WordPress queries with the Ajax Load More shortcode builder.
Ajax Load More is compatible with popular eCommerce plugins such as WooCommerce and Easy Digital Downloads.
Pricing:
This plugin is available for free.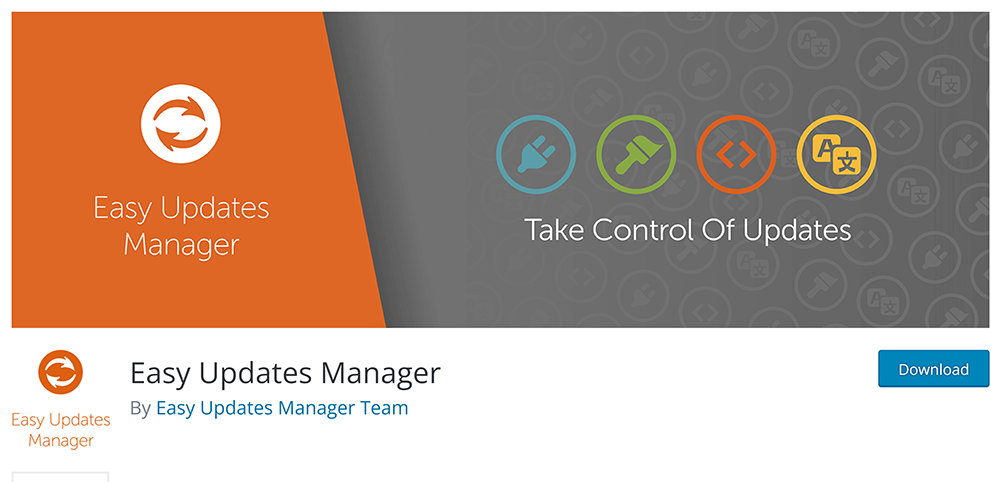 WordPress themes, plugins, or even WordPress itself keep on updating from time to time. It's recommended to carry out the updates. Jetpack provides you with an option to update your plugins automatically.
Easy Updates Manager is a lightweight WordPress plugin that allows you to manage all kinds of updates. Let it be on your single site install or in WordPress Multisite.
This plugin is the best option for those looking to take control of their website updates, including plugins, themes, and other site elements.
You can fully customize your automatic update settings as you can easily enable/disable all updates with one click.
Pricing:
This plugin is available for free.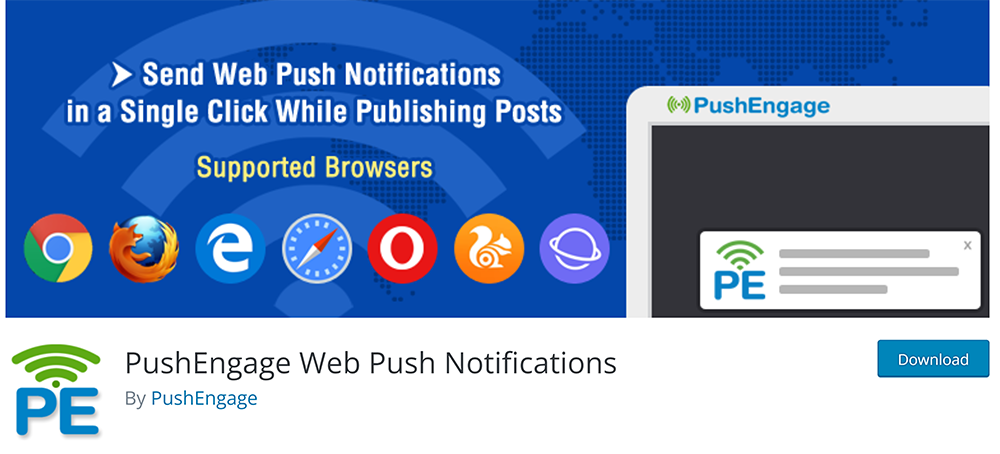 Jetpack includes a paid feature for getting notifications whenever a new post is published. But how can you replicate that feature without Jetpack?
You can go for the free alternative PushEngage WordPress notification plugin. This plugin supports all browsers like Chrome, Firefox, Opera, Microsoft Edge, Safari, UC Browser, and Samsung Internet on both desktop and mobile devices.
Your visitors can start getting auto-updates about your new post by subscribing to your push notification. This plugin enables you to segment your subscribers based on their interests.
This plugin also has features designed specifically to increase the Engagement Rate and Conversion Rate for your push notification campaigns.
Pricing:
This plugin is available for free.
Final Thoughts
Jetpack is one of the best WordPress WP Security, Backup, Speed, and Growth plugins. It has over 5 million active installations. It comes with above 20 different functions and modules including features and functionality and saves you from the hassle of installing multiple plugins.
But do you want to load up your website with functions and features that you'd probably never make use of?
Jetpack is of no use if you are picking it up for a specific feature or functionality. As the rest of the features will be unnecessary. To say nothing of it, Jetpack also takes up a lot of resources and slows down your website.
We've covered different alternative plugins for Jetpack features. We hope this will help you select what you need.
That's all! We hope you will now get the list of the best Jetpack Alternatives for WordPress. You may also want to check out How To Duplicate Page in WordPress and Customize WordPress Login Page.
Frequently Asked Questions
Is the Jetpack plugin free?
The Jetpack basic version is free with limited functionality. So you have to move to a paid subscription. 
Is Jetpack free with Bluehost?
Jetpack comes for free if you're a Bluehost customer. You simply need to upgrade it to the premium version to enjoy the additional functionality.