Print This page
Hide Login
LoginPress- Hide Login addon helps you to change/rename the login page URL. It will enhance the security level and give a hard time to spammers who keep hitting your login page. It will help you to secure your login page from brute force attacks. One caution to use this add-on is you need to remember the custom login URL after you change it. We have an option to email your custom login URL, so you remember it.
Follow the given steps to change/rename the login page URL
1. Go to LoginPress > Add-Ons find the Hide Login Add-On and click the toggle button to on which will install the add-on.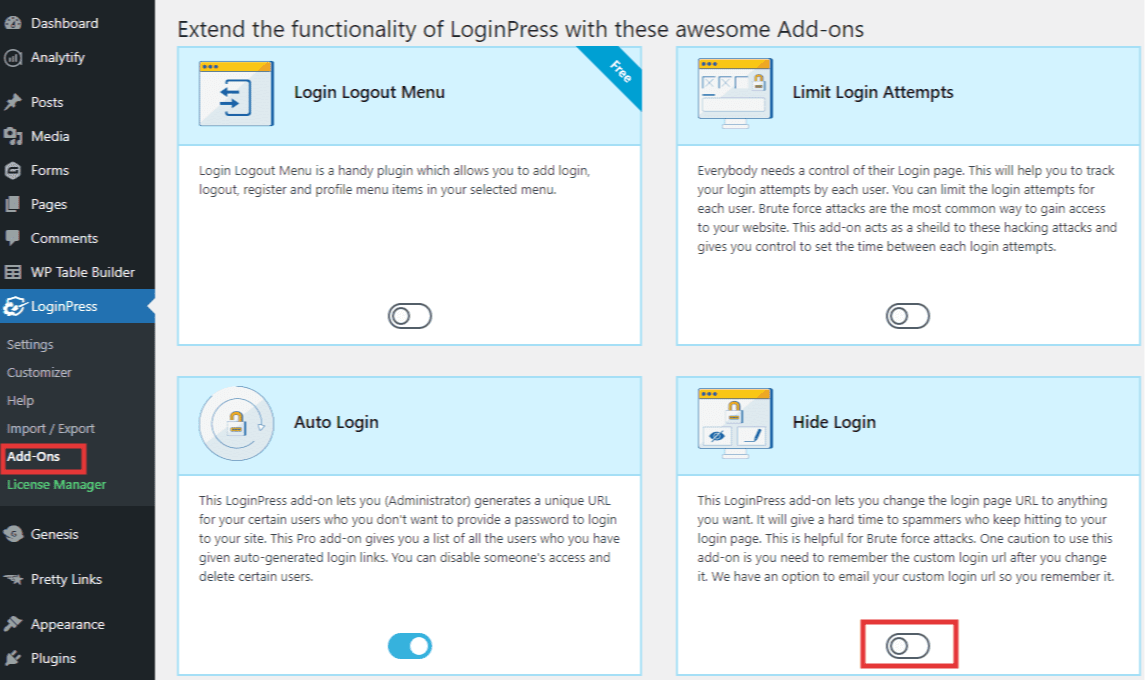 2. Now Go to LoginPress > Settings > Hide Login Tab, You will see separate settings for hiding Login.
3. In Hide Login tab, you will find an option called Rename Login Slug, where you can easily rename your login page plus you can also use the Option Generate Slug (Randomly) by clicking on this option hide login will automatically change the slug of your Login Page.
4. Here you can see the option Send Email to email your custom login URL, so you can easily remember your Login page URL.
5. Enable Send Email and write down your email address. Use comma (, ) to add more than 1 recipient.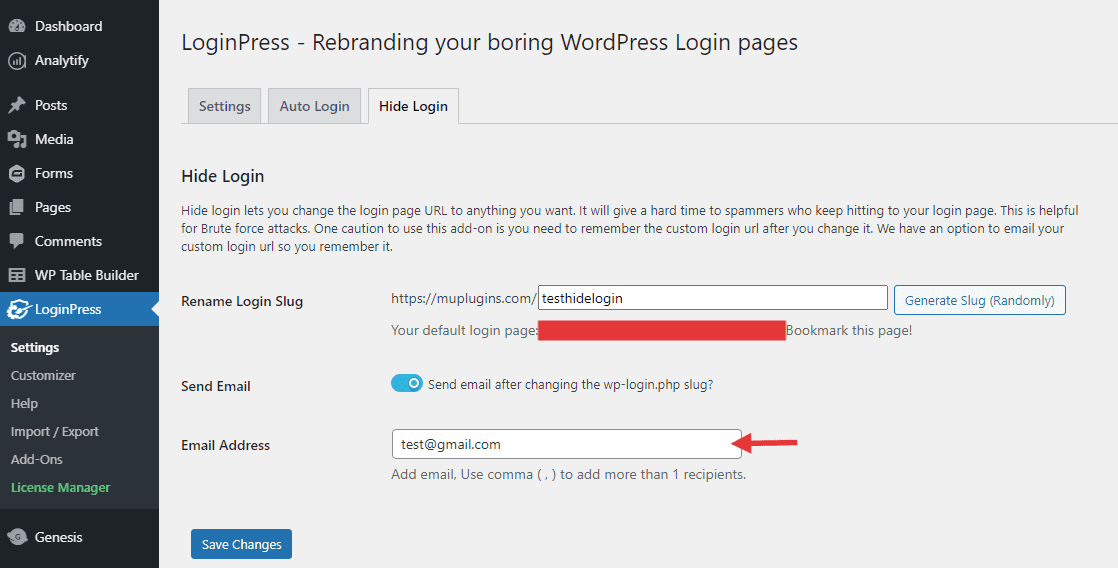 6. After making changes you need to click on save changes. It'll change your login page slug and sent emails as well.
Check our guide on the Redirect Login addon that will help you to redirect the user to their pages according to the specific roles instead of the WordPress admin dashboard.