Documentation
To make the plugin extra easy and functional as per the requirements, here comes the detailed documentation regarding the plugin. All about educating the things related to the plugin.
Exploring the Compatibility of LoginPress and bbPress
LoginPress and bbPress are separate plugins with different functionalities, i.e., LoginPress customizes the login page while bbPress handles the forum functionality. Let's explore the compatibility of LoginPress and bbPress.
bbPress uses the default WordPress Log In, Register, and Lost Your Password forms for the users to log in, register, and recover their lost passwords. However, by integrating LoginPress with bbPress, you have the option to customize these pages as you wish.
Note: LoginPress follows the latest WordPress best practices. This is what makes it likely to work with a wide range of third-party plugins. So, you can use it with bbPress without encountering any compatibility issues.
In this knowledge base article, we'll show you that LoginPress works well for customizing the default WordPress Log In, Register, and Lost your password? pages for your bbPress forums.
Let's get started!
What Does LoginPress Do for You?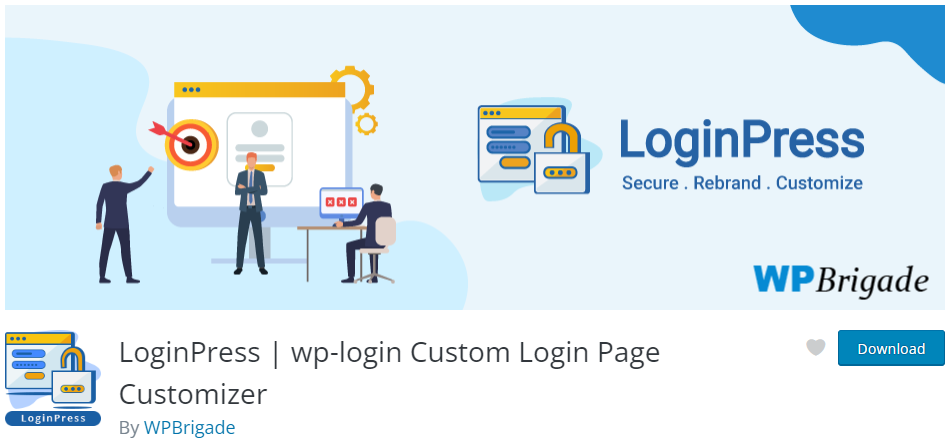 LoginPress is a WordPress login page plugin with a remarkable set of features that empower website owners to create a personalized login experience.
The plugin has the ability to customize every element of the default WordPress login page, all without any coding knowledge. It will help you provide a customized and seamless user experience while maintaining a consistent design across your website.
LoginPress has excellent features that help you customize your Logo, Background, Login Order, and a lot more.
You can upgrade to the LoginPress Pro to uplift plugin functionality.
bbPress: A Brief Overview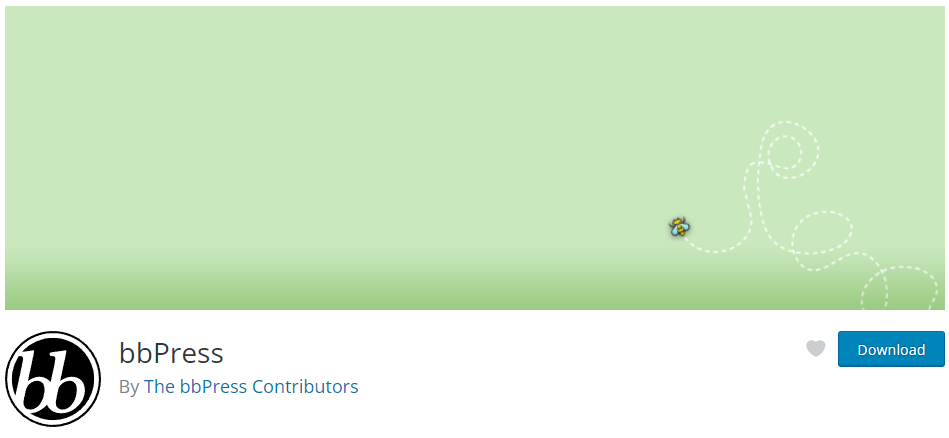 bbPress is a powerful forum software built to scale with your growing community. It lets you create and manage an online discussion forum for a WordPress website.
bbPress in WordPress facilitates creating interactive conversations, encouraging user engagement and helps you build a community around your site.
This is best for users who want to find numerous interesting topics. All they need to do is to subscribe to new topics in specific forums.
See the forum example below: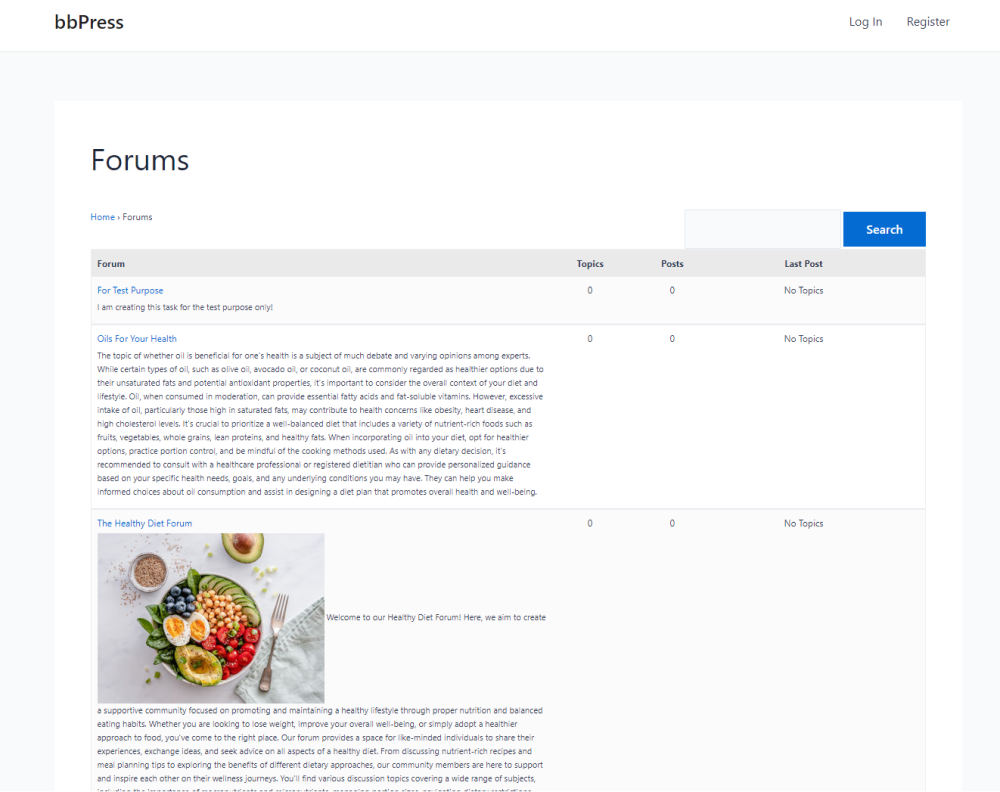 When it comes to the login process, bbPress relies on the default WordPress Log In, Register, and Lost Your Password forms. Users use these forms to log in, register, or recover their lost passwords.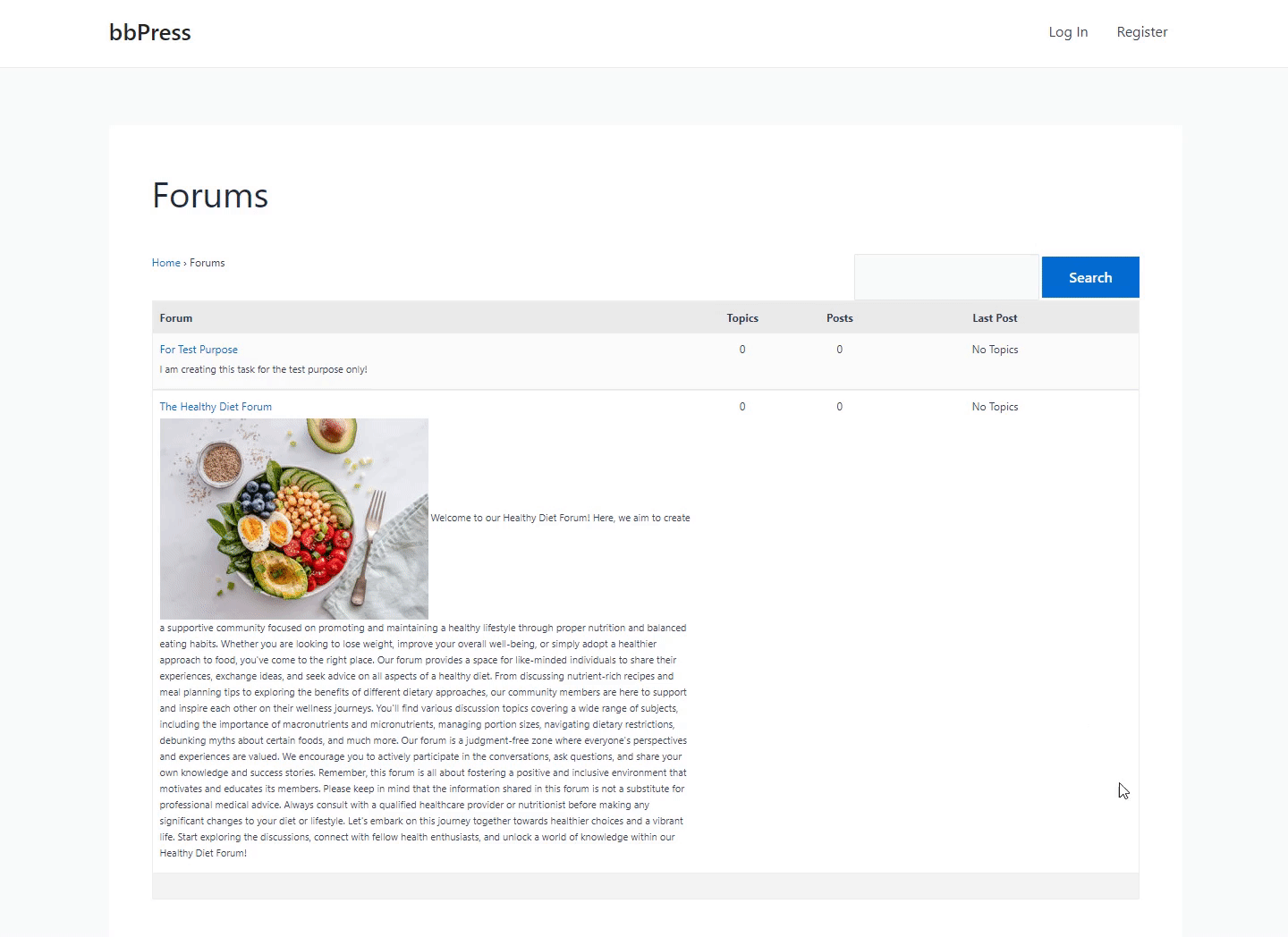 LoginPress and bbPress: Maximizing User Engagement
LoginPress and bbPress help you optimize the User Experience, including:
Streamlined Login Process: LoginPress helps you create a streamlined login process for accessing your bbPress forums.
Personalized Login Page: LoginPress has all the customization features that help you add a more personalized login page for your bbPress forums. It helps you to present your unique identity and makes users' online interactions more enjoyable and efficient.
Enhanced Security Measures: LoginPress Pro's security features protect the login process for bbPress forums, including reCAPTCHA, Hide Login, Limit Login Attempts, Session Expire Time, and more.
User-Friendly Interface: LoginPress has a user-friendly interface that is designed to make the login process a breeze. It focuses more on continually refining and enhancing the user experience based on your feedback and evolving needs.
Customize bbPress Login and Register Forms Using LoginPress
Note: Here, we assume that you already have a bbPress site and have installed and activated LoginPress on it. Check How to Install And Activate LoginPress (Free).
To customize the login page for your bbPress forum, go to the left sidebar of the WordPress admin dashboard, and navigate to LoginPress. Here resides the complete functionality of LoginPress, i.e., Settings, Customizer, and Add-Ons.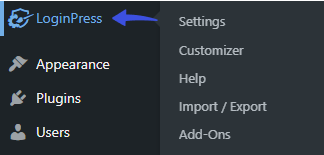 On the next screen, you'll find options to customize your login page for the bbPress forum. From here, you can add Themes, Logo, Background, Customize Forget Form, Customize Login Form, and more, to the login page of your bbPress forums.
Select them individually, make the preferred changes, and Publish them.
Note: When you customize the login form, the same changes will be applied to the Register and Forget Forms for your bbPress form.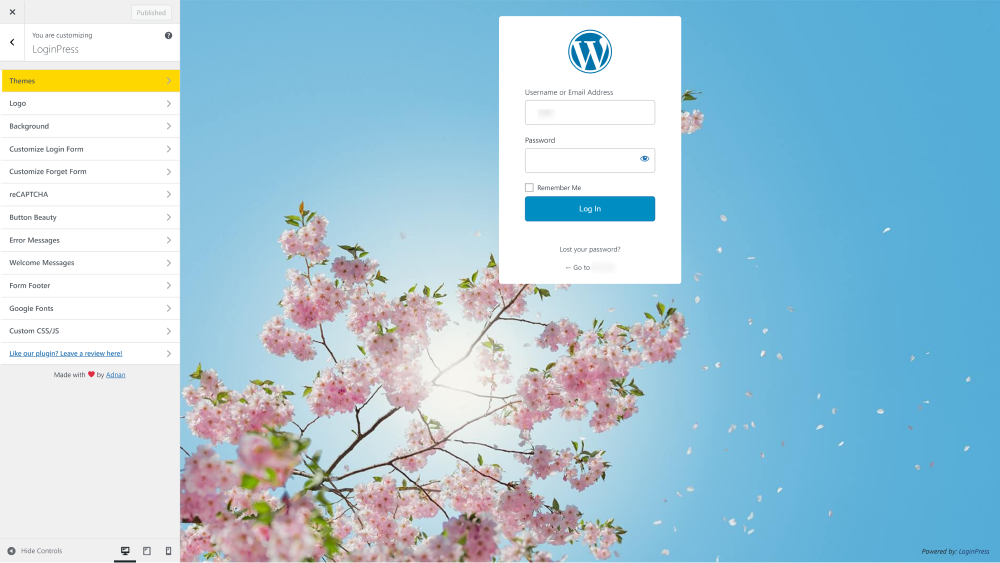 Now your users can subscribe to new topics in specific forums and will be presented with customized Log In, Register, and Lost your Password forms.
Conclusion: Compatibility of LoginPress and bbPress
We have tested LoginPress with bbPress together, and the results show that both plugins work smoothly without any incompatibility. This means you can enjoy the features of both plugins simultaneously.
Create forums with bbPress, and don't forget to install and activate LoginPress alongside bbPress. This dynamic duo enables you to create fully customized Log In, Register, and Lost Your Password pages for your forums.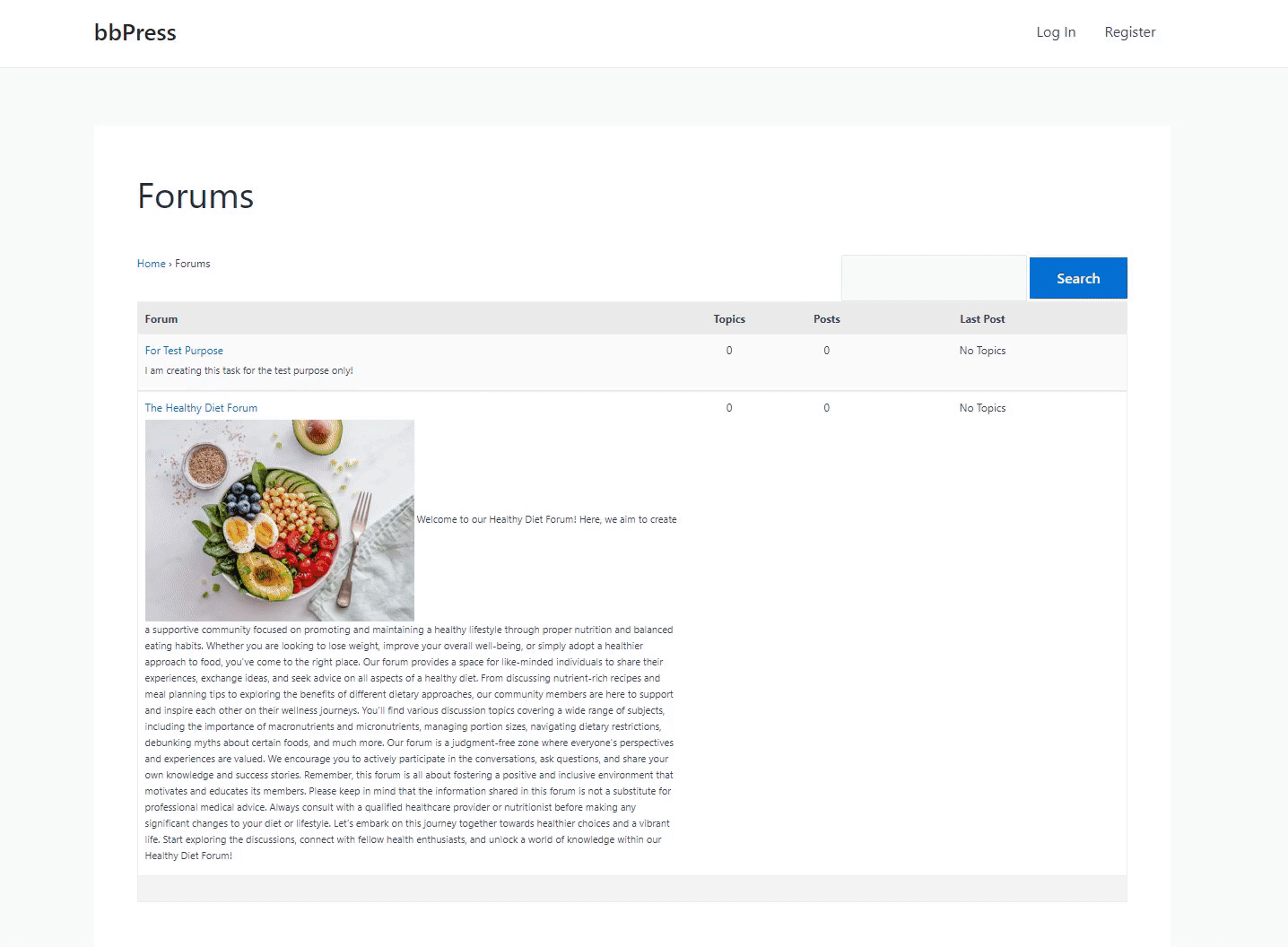 That's it! If you have any doubts or questions, please feel free to contact our support team. We will be happy to help you.
Documentation
Frequently Asked Questions (FAQs)
These FAQs answer the most common questions about our WordPress custom login page plugin.
Where can I get support for LoginPress?
If you need help with LoginPress, you can contact us here. We'll be happy to answer any questions about the plugin.
Do you have an affiliate program?
Yes, we have an affiliate program that you can sign up for here. As an affiliate, you'll earn a commission on every sale you refer to us.
Do you offer refunds?
Yes, we offer a 14-day money-back guarantee on all of our plans. If you're unsatisfied with LoginPress, simply contact us within 14 days of your purchase, and we'll process a refund.
Can I upgrade my license after my initial purchase?
Yes, you can upgrade your LoginPress license at any time. Simply log into your account and go to the My Downloads page. From here, you can upgrade your license and download the latest version of the plugin.
Will LoginPress slow down my website?
No, LoginPress will not slow down your website. The plugin is lightweight and only loads the necessary files when someone tries to access your login page.