Documentation
To make the plugin extra easy and functional as per the requirements, here comes the detailed documentation regarding the plugin. All about educating the things related to the plugin.
Compatibility Between LoginPress and WPML
LoginPress and WPML are two powerful WordPress plugins that can elevate your site. With LoginPress, you can customize the default WordPress login page. Meanwhile, WPML empowers you to convert your site into a multilingual one.
We have exciting news for you! LoginPress is fully compatible with WPML. This compatibility opens up new possibilities for expanding your business and enhancing user experiences.
Let's learn about the seamless compatibility between LoginPress and WPML:
Introduction to LoginPress and WPML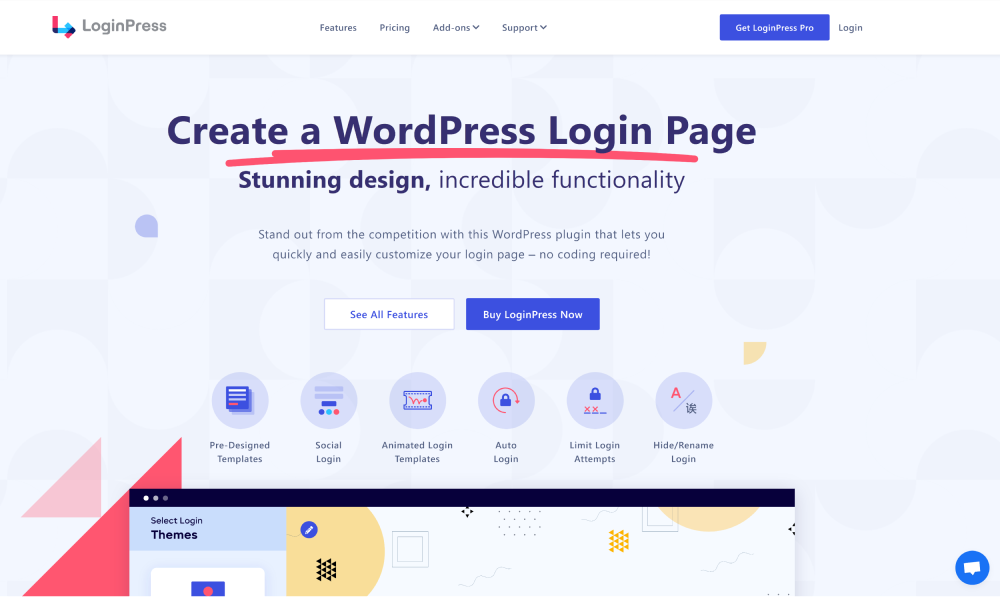 LoginPress is the best solution to transform the default WordPress login page into something extraordinary. It's a feature-rich plugin that empowers website owners to create stunning and secure login pages without writing a single line of code.
LoginPress has revolutionized the way you present your WordPress login page to users. It has easy customization tools that enable you to convert the login page into exactly what you want. Like, you can customize the default logo, background, login form, and more.
Other than the appearance of the login page, you can do a lot more to uplift the security of your login page. For example, add session expiration time, reCAPTCHA, Hide login, Limit Login Attempts, and more to your login page.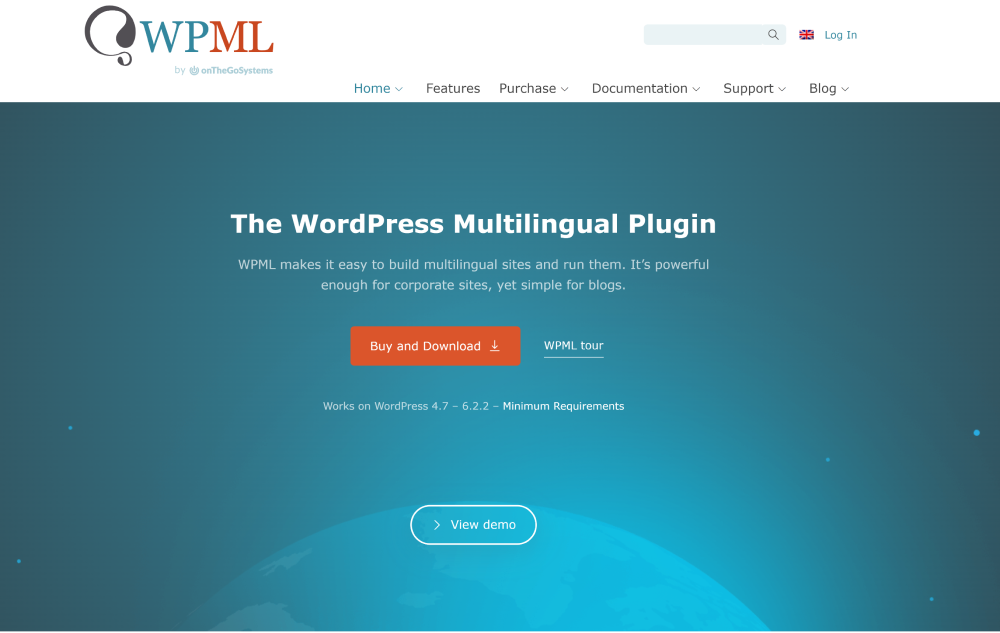 WPML is a premium WordPress multilingual plugin. The plugin empowers you to translate your WordPress website into multiple languages, i.e., Dutch, German, Russian, and more.
The plugins help you overcome the language barriers hindering your website's potential. Whether you're running a blog or an e-commerce store, WPML streamlines the translation process, allowing you to provide a localized experience to your visitors.
By default, WPML has the ability to translate your site into 65 languages automatically. However, you can also add your own language variants using WPML's languages editor.
Are LoginPress and WPML Compatible?
LoginPress and WPML serve different purposes. i.e., LoginPress lets you customize the default WordPress login page, and WPML lets you create a multilingual WordPress site.
We have tested both LoginPress and WPML together and found that both are compatible with each other so that you can have both plugins together on your WordPress site.
By using LoginPress and WPML together, you can have a customized login page for your multilingual website. You can style the login page using LoginPress and ensure consistency across different language versions created with WPML.
Why Does LoginPress and WPML Compatibility Beneficial For You?
The combination of LoginPress and WPML can benefit you in several ways:
Consistent User Experience: With LoginPress and WPML together, you can customize the login page and maintain a multilingual WordPress site.
Improved Website Security: By using both plugins together, you can benefit from the security features of LoginPress while ensuring that your multilingual website created with WPML remains secure.
Easy Management and Customization: LoginPress and WPML have user-friendly interfaces and intuitive settings. Their compatibility allows for seamless integration, making managing and customizing your login page and multilingual content within a single WordPress dashboard easier.
How Can You Use WPML with LoginPress?
Note: Here we assume that you've already installed and activated LoginPress on your WordPress site. If not, see our guide on How to Install And Activate LoginPress (Free).
You can easily translate your login page with the WPML plugin according to the given translation options in the WPML plugin.
WPML puts all of the strings of your login page together to translate into any language of your choice. So you can quickly translate them into one convenient place.
Let's see how you can get started with WPML to customize the look and feel of your login page with LoginPress.
Step 1: Configure WPML
Note: We assume you've already purchased and activated WPML on your WordPress site.
Once you've activated WPML, it will be added to the left-side menu of the admin dashboard. You'll be taken to the plugin's settings wizard when you click on it for the first time.
You'll just need to pass through some simple steps. And the plugin will be ready to use.
Step 2: Translate the Strings
You can easily translate strings on the login page with WPML. All you need to do is to go to WPML > String Translation. You'll need to change the domain to LoginPress. All strings will be listed.
Next, scroll down and search for the needed strings. Select the strings, click the "+" button, and translate to the desired language manually.

Step 3: Final Appearance
You've successfully changed the default login page language to the desired one.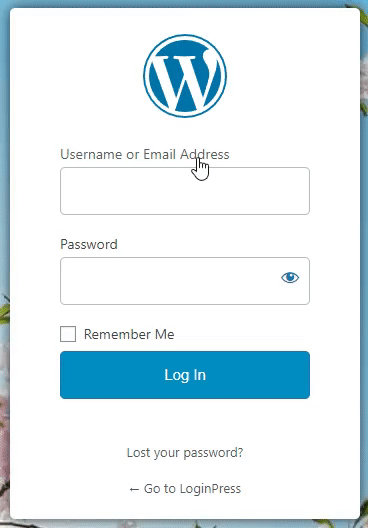 Final Thoughts
We hope now you know how you can use LoginPress and WPML together without facing any compatibility issues.
The compatibility between LoginPress and WPML provides numerous benefits for WordPress site owners. Using LoginPress to customize the login page and WPML to create a multilingual website, users can enjoy a seamless and consistent experience across different language versions.
If you have any doubts or questions related to this matter, please don't hesitate to contact our support team.
Documentation
Frequently Asked Questions (FAQs)
These FAQs answer the most common questions about our WordPress custom login page plugin.
Where can I get support for LoginPress?
If you need help with LoginPress, you can contact us here. We'll be happy to answer any questions about the plugin.
Do you have an affiliate program?
Yes, we have an affiliate program that you can sign up for here. As an affiliate, you'll earn a commission on every sale you refer to us.
Do you offer refunds?
Yes, we offer a 14-day money-back guarantee on all of our plans. If you're unsatisfied with LoginPress, simply contact us within 14 days of your purchase, and we'll process a refund.
Can I upgrade my license after my initial purchase?
Yes, you can upgrade your LoginPress license at any time. Simply log into your account and go to the My Downloads page. From here, you can upgrade your license and download the latest version of the plugin.
Will LoginPress slow down my website?
No, LoginPress will not slow down your website. The plugin is lightweight and only loads the necessary files when someone tries to access your login page.