Print This page
LoginPress Customizer
LoginPress plugin is built by using the Customizer API which is getting popular for live-previewing any changes to the layouts of the WordPress Login page. So, with LoginPress you can preview your login page changes instantly. This custom login page customizer plugin is easy enough & it requires no coding skills. Just have options for each element on the login form and make a new customized login page within seconds.
1. Go to LoginPress > Customizer from the Dashboard menu.
2. Here you can find the panel LoginPress.
3. Now start customizing your login page with amazing LoginPress features.
4. Following are the sections under LoginPress.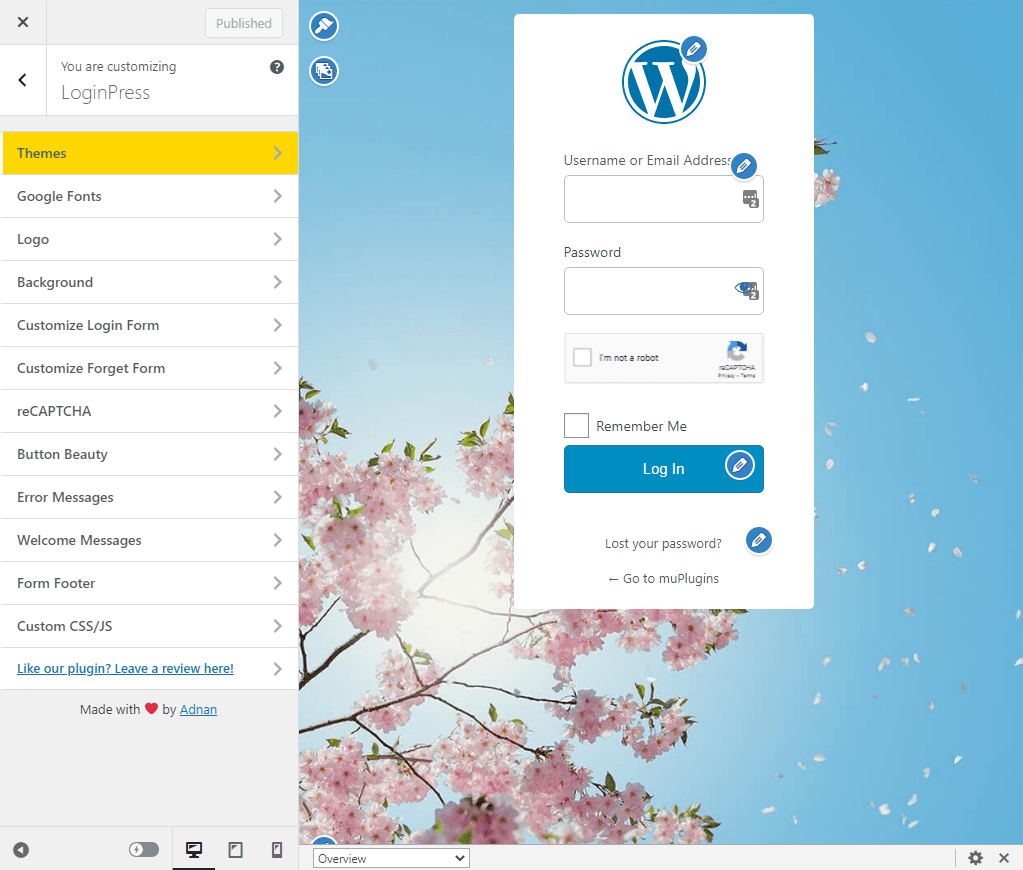 Check our complete guide on the Themes feature which is available in the premium version of LoginPress that includes amazing built-in login page templates.