Print This page
Logo
LoginPress offers to upload the company's logo on your custom login page with the logo feature. You can easily customize your logo according to the given settings in LoginPress that including logo image height, width, padding.
To upload the logo image, you need to follow the given steps below
1. Log in to your WordPress dashboard
2. Navigate to LoginPress > Customizer > Logo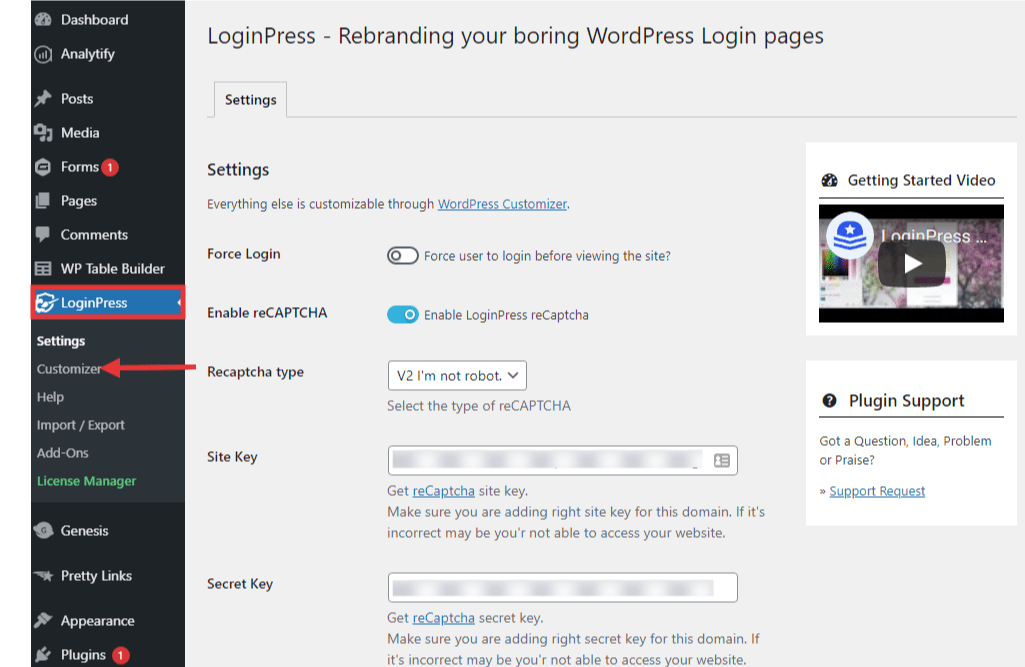 3. Now upload your logo by click on the select image option under the Logo Image.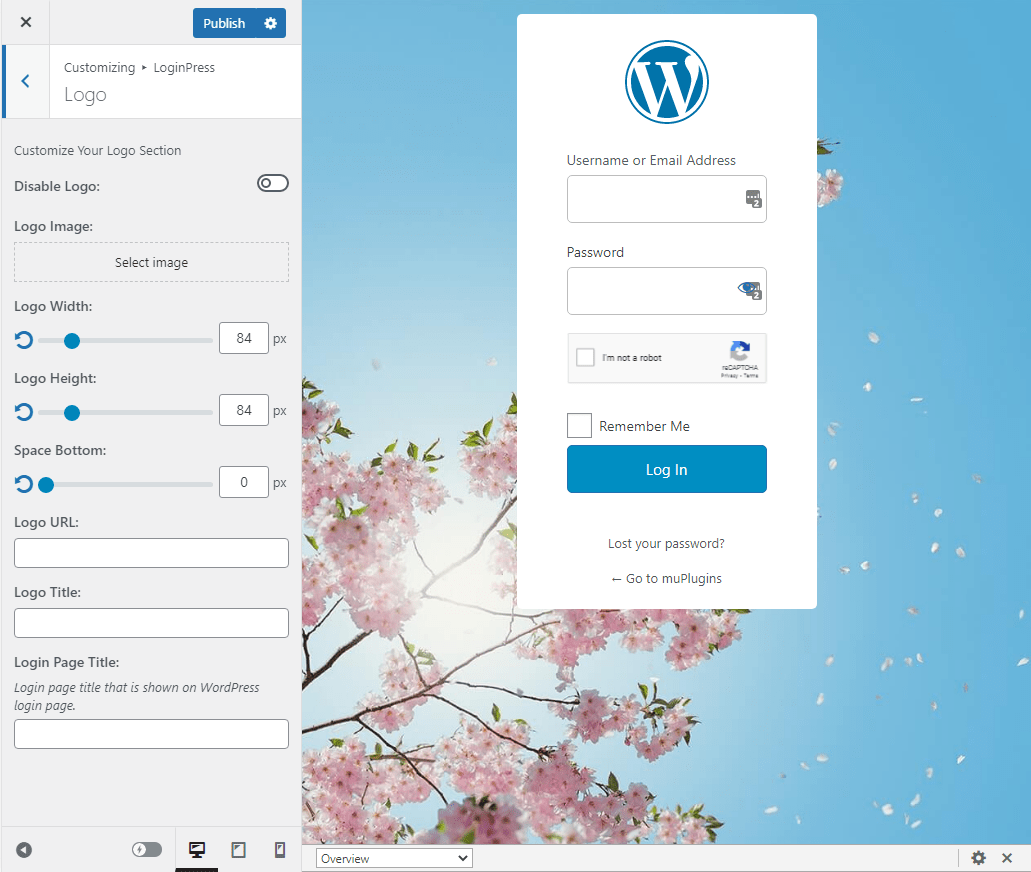 In the Logo feature, you will find different options to customize your logo in LoginPress
Logo Image: Here, you can upload your own logo image.
Logo Width: You can easily customize the width of your logo with the Logo Width control feature or you can also insert the width value.
Logo Height: With Logo Height option you can easily customize the height of your logo or can add the height value for your logo height.
Logo Padding Bottom: With this option, you can easily customize the padding-bottom (Space between logo and login form) of your logo by range control or by inputting a value into the text field.
Logo URL: Customize the logo redirect URL by inserting the URL into the text field.
Logo Hover Title: You can easily set the logo Hover Title with Logo Title option by inserting the title in the Logo Title field.
Login Page Title: With Login Page Title you can easily set the login page title (Meta Title) that is shown on the WordPress login page (wp-login.php).
Check our complete video given below, where you will learn how to upload and customize the logo with the Logo feature in LoginPress.