Print This page
Themes (Premium)
Themes feature is a premium feature in the LoginPress plugin. Here you will find dozens of the pretty cool built-in templates that can be implemented on your login page. The basic premium version of the plugin gives you access to these themes.
To view the built-in login page templates/themes in LoginPress, you need to follow the given steps below
1. Log in to your WordPress dashboard
2. Navigate to LoginPress > Customizer > Themes
3. Choose the theme and preview it in Customizer Previewer.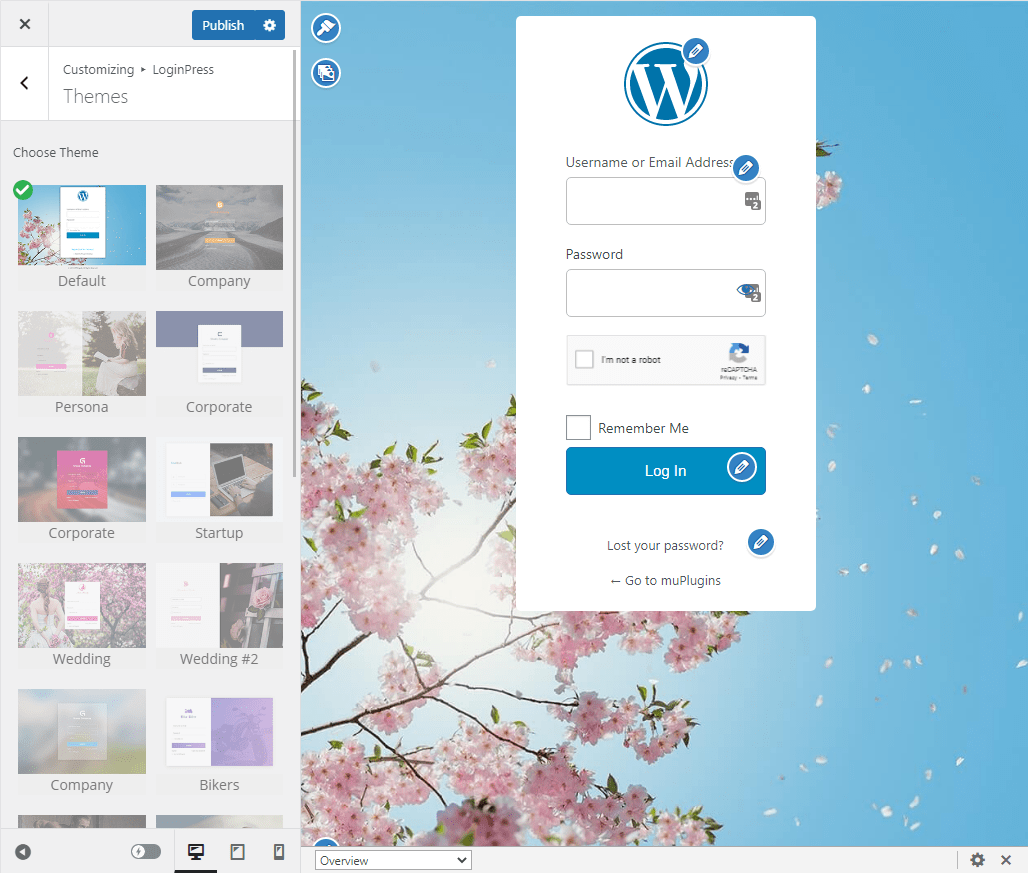 Check our video given below, where you will find how to implement the login page themes and view them in the Customizer Previewer.