Documentation
To make the plugin extra easy and functional as per the requirements, here comes the detailed documentation regarding the plugin. All about educating the things related to the plugin.
LoginPress and WP Rocket for Outstanding Website Experience
LoginPress and WP Rocket are both popular WordPress plugins that can significantly enhance your website's performance. You can use these plugins together without having any compatibility issues.
Since LoginPress and WP Rocket are compatible, you can enjoy the benefits of both plugins simultaneously. Like, you can create an advanced login page using LoginPress's customization features while still reaping the performance benefits of WP Rocket. It ensures your website's login page is visually appealing, secure, and loads quickly and efficiently.
In this knowledge base article, we will explore the compatibility between LoginPress and WP Rocket, and how using them together can turbocharge your website's speed and user experience.
Let's get started!
Understanding LoginPress and WP Rocket: A Brief Overview
LoginPress and WP Rocket serve different purposes in general. You can use LoginPress to customize the login page; in addition, WP Rocket is the best option for optimizing your website performance.
Let's explore both plugins to understand together how they can help you.
LoginPress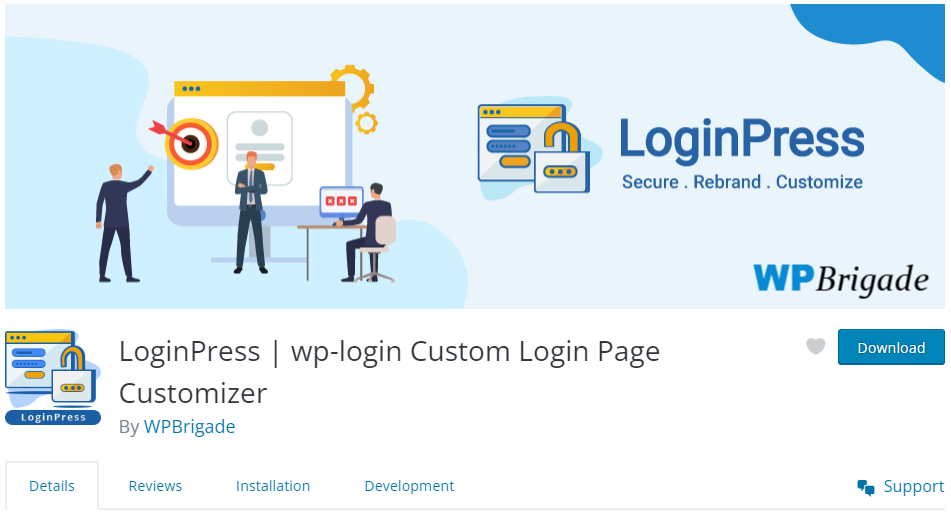 LoginPress is a feature-rich login page plugin. It is designed to revamp your website's login page. It has a user-friendly interface that allows you to customize multiple elements of the login page, presenting a consistent brand identity to your visitors.
LoginPress enables you to add a custom logo, background image, colors, and more to your login form, aligning it with your website's overall design and branding.
LoginPress Pro implements additional security measures such as Google reCAPTCHA, limit login attempts, and other security measures to help you protect your site against brute-force attacks.
WP Rocket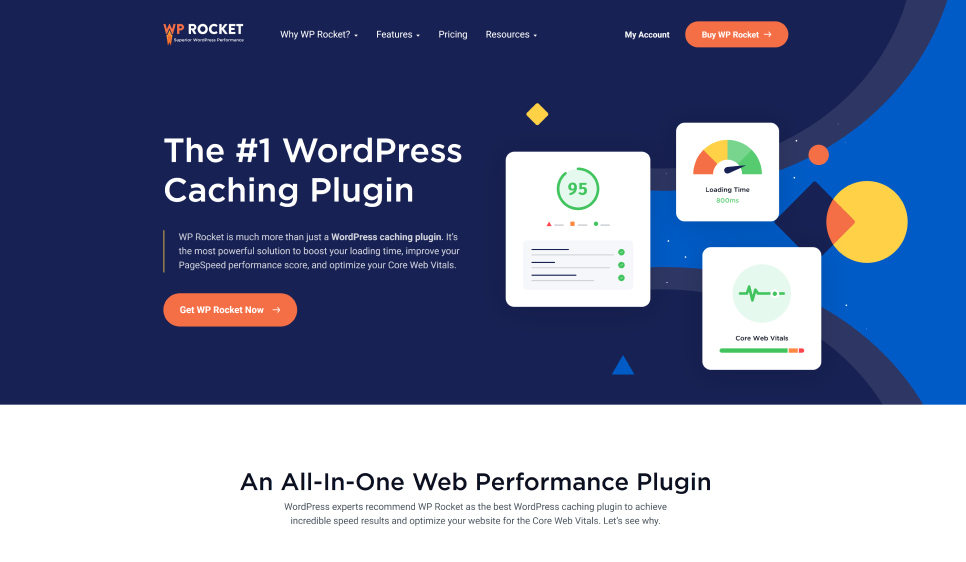 WP Rocket is a renowned caching plugin that optimizes your WordPress website's performance by improving page loading speed. It offers a comprehensive set of features to skyrocket your site loading time, enhance caching, minification, and overall site optimization.
The plugin helps reduce the server load and deliver content to visitors more quickly. Moreover, it enables browser caching, which allows returning visitors to load your website faster by storing static files like CSS, JavaScript, and images in their browser cache.
The plugin also takes cache management to the next level with its automatic cache preloading feature. Whenever you make changes to your web pages, WP Rocket comes into action and automatically refreshes the cache.
Why is LoginPress and WP Rocket Compatibility Beneficial?
The compatibility between LoginPress and WP Rocket is important for the following reasons:
Streamlined Login Experience: When LoginPress and WP Rocket work together seamlessly, they create a better login experience for users. It optimizes your website by caching static files, reducing server load, and implementing various performance optimizations.
Enhanced Security and Performance: LoginPress focuses on improving the security of your WordPress login page by offering additional features. In addition, WP Rocket is a powerful caching plugin that optimizes your website's performance by caching and compressing various elements. So, using them together can help you enhance the security and performance of your WordPress site.
SEO-Friendly Optimization: LoginPress ensures that your branding is consistent. Additionally, WP Rocket boosts your website's loading time. Both are important factors for search engine rankings. Together, you can have an SEO-friendly login page that loads quickly and positively impacts your website's overall SEO performance.
LoginPress and WP Rocket: The Perfect Duo for Site Speed
In this digital age, better website speed is essential. It helps you deliver an excellent user experience, improve search engine rankings, increase conversion rates, and more. It is vital to integrate site speed principles into your website design.
Together, LoginPress and WP Rocket can greatly contribute to optimizing your WordPress site.
So, LoginPress and WP Rocket are a great combination for customizing the default WordPress login page and optimizing your website's speed.
Combining LoginPress and WP Rocket for SEO Optimization
LoginPress and WP Rocket indirectly contribute to SEO optimization. Here's how:
Improved User Experience: When LoginPress and WP Rocket are used together on a WordPress site, it helps to create a positive user experience that leads to lower bounce rates and increased time on site.
Faster Page Loading Speed: WP Rocket helps to boost your website's loading speed. The faster load time helps you rank higher in search results.
Reduced Server Load: WP Rocket reduces the server load by serving cached versions of your website's pages to visitors. This can help minimize resource usage. The reduced server load positively impacts your SEO efforts.
Mobile Optimization: Both LoginPress and WP Rocket focus on mobile performance. When you use these plugins together, you have better mobile optimization.
Enhancing Performance Together: The Compatibility of LoginPress and WP Rocket
Enjoy handling the customization of your login page using LoginPress, and WP Rocket to improve the performance of your entire WordPress site.
We have tested both LoginPress and WP Rocket plugins together and found that they are compatible with each other. Both the plugins work fine consistently.
See the results below: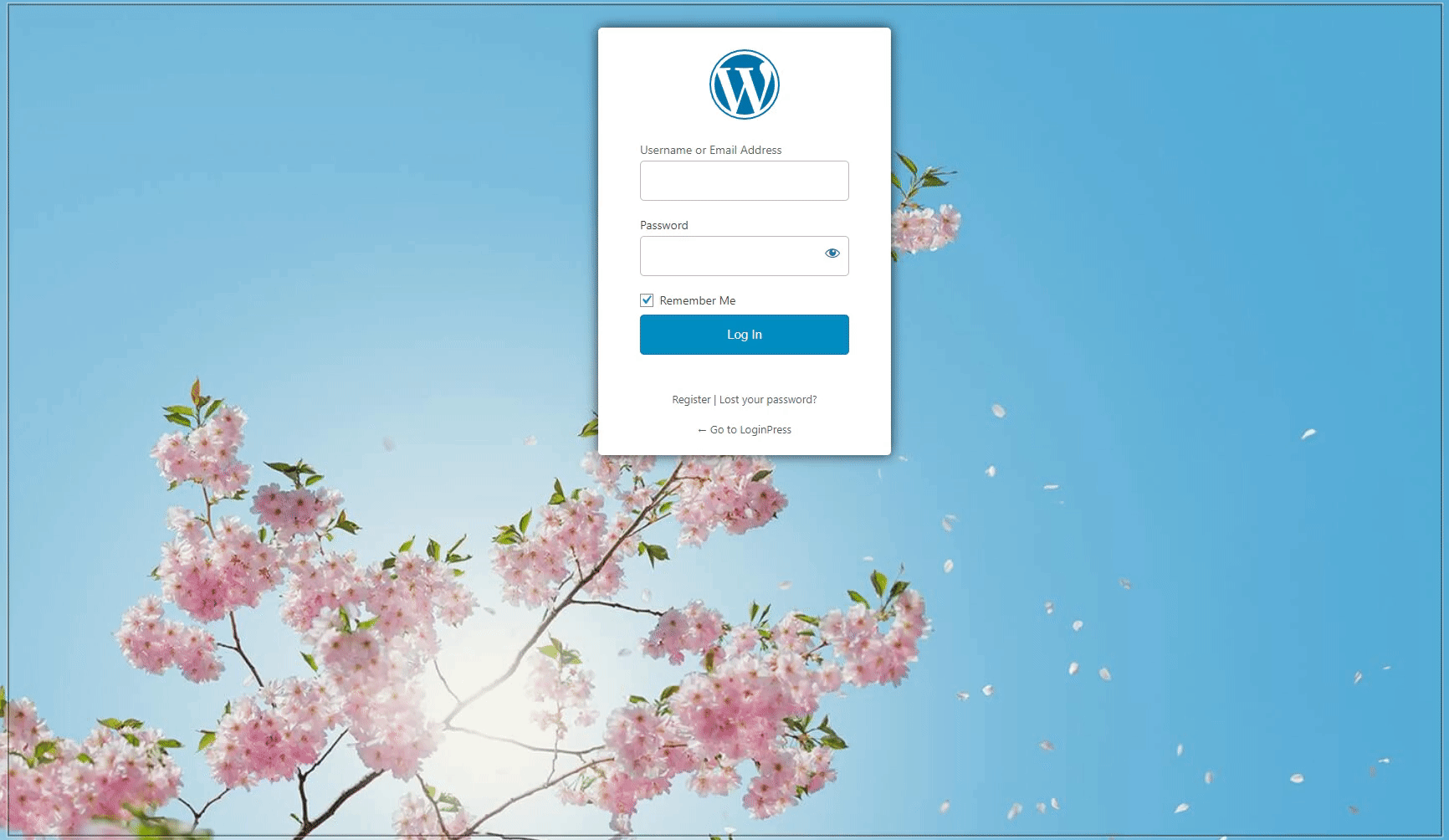 Final Thoughts
We hope you now understand that LoginPress and WP Rocket are powerful WordPress plugins that help you cater to different aspects of website management.
The compatibility between LoginPress and WP Rocket is a winning combination for you. By leveraging LoginPress's visual customization and WP Rocket's performance optimization, you can create a blazing-fast, user-friendly, and visually stunning WordPress site.
Both LoginPress and WP Rocket compatibility can elevate your WordPress site to new heights. So, what are you waiting for? Install these plugins on your site and witness your website's remarkable speed and performance transformation.
If you have any doubts or questions, please don't hesitate to contact our support team. We will be happy to help you.
Documentation
Frequently Asked Questions (FAQs)
These FAQs answer the most common questions about our WordPress custom login page plugin.
Where can I get support for LoginPress?
If you need help with LoginPress, you can contact us here. We'll be happy to answer any questions about the plugin.
Do you have an affiliate program?
Yes, we have an affiliate program that you can sign up for here. As an affiliate, you'll earn a commission on every sale you refer to us.
Do you offer refunds?
Yes, we offer a 14-day money-back guarantee on all of our plans. If you're unsatisfied with LoginPress, simply contact us within 14 days of your purchase, and we'll process a refund.
Can I upgrade my license after my initial purchase?
Yes, you can upgrade your LoginPress license at any time. Simply log into your account and go to the My Downloads page. From here, you can upgrade your license and download the latest version of the plugin.
Will LoginPress slow down my website?
No, LoginPress will not slow down your website. The plugin is lightweight and only loads the necessary files when someone tries to access your login page.