How Social Login Improves CRO on Your WordPress Site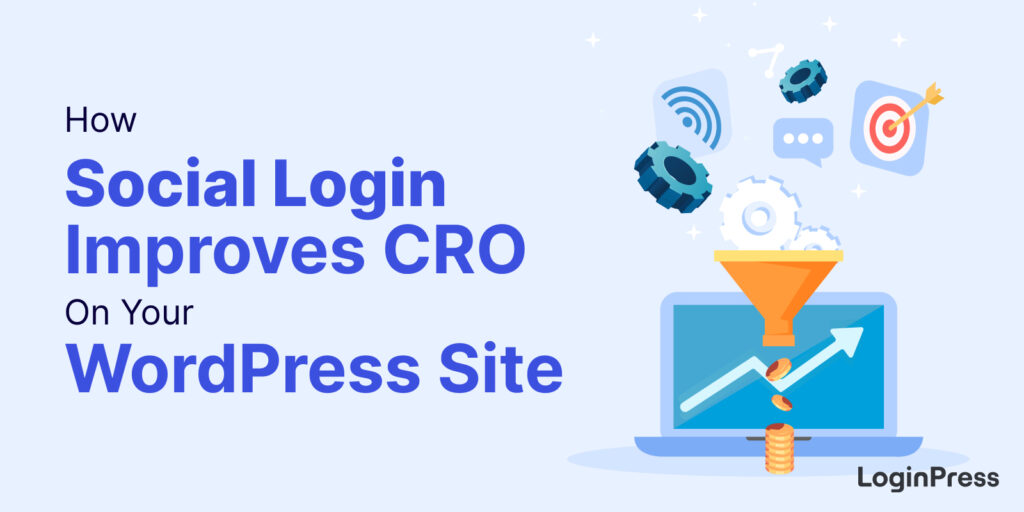 Do you wonder how social login improves CRO on your WordPress site?
A marketing team always dreams of creating a user experience (UX) that leads to more conversions. Luckily, social login makes this dream come true. It boosts signups by allowing users to sign on to your website using social media profiles quickly.
This article will show how social login improves CRO on your WordPress site.
Let's get started!
Table of Content
What is Social Login?
Social login is the best alternative to the default account creation, which makes sign-in and registration processes easier.
Users need to log into a WordPress website using the information stored on a social network, including Google, Facebook, and LinkedIn, to name a few examples.
The user uses the existing social media credentials instead of filling out registration forms to get registered to your WordPress site. With social login, the users can immediately sign up for an account on your website and start accessing your services without delays.
It simplifies the login process for end users by eliminating the need to remember different passwords for different websites.
See how social login looks on the login form: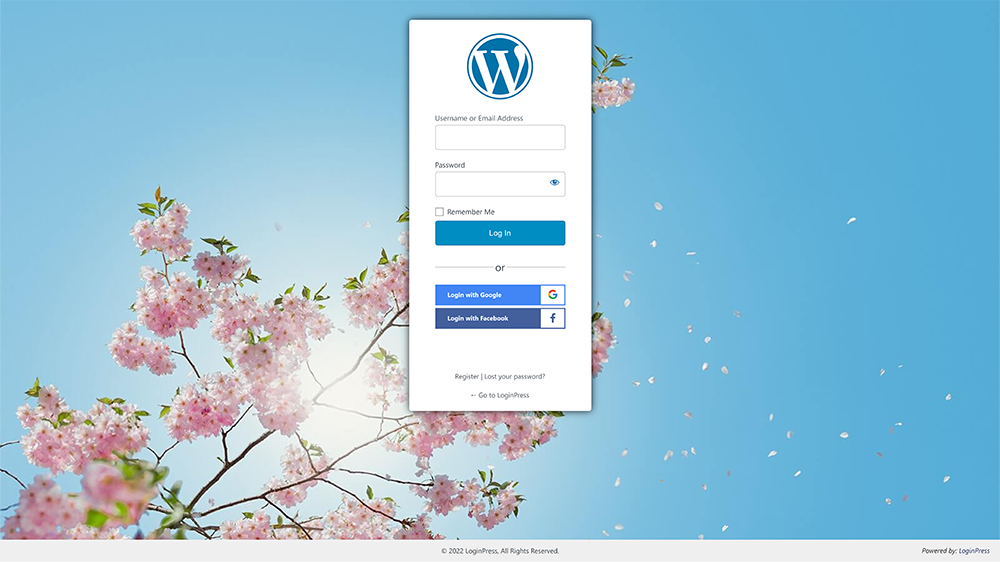 Why do Consumers Like Social Logins?
Adding social login to your WordPress website takes your website to the next level by facilitating the visitors who wish to register to your site. Consumers prefer social login for a variety of reasons, including:
The users don't need to create new usernames and passwords for numerous web accounts and remember them.
It saves time to fill out the registration form, only 10s.
It brings more personalized offers to the target audience, primarily an enhanced user experience.
Creating friendliness because users look at your site's Facebook or Instagram logos instead of an uncharted land like your website.
How Does Social Login Improve Your CRO?
Most marketers prefer social login because they found that the users are satisfied with all websites that offer social login options.
Let's see how social login improves the conversion rate of your WordPress site.
1. Social Login Quickens Signups for the Website:
Social login quickens the registration and login process. It lowers the registration time from around 2 minutes to around 2 seconds. As a brand manager, you'll notice the impact on your sign-up conversion rate for your WordPress site in no time.
Using as many social logins as possible on the login form is best. You can use LoginPress Social Login Add-on to enable popular social logins on the login form, including Facebook, Google, Twitter, and LinkedIn.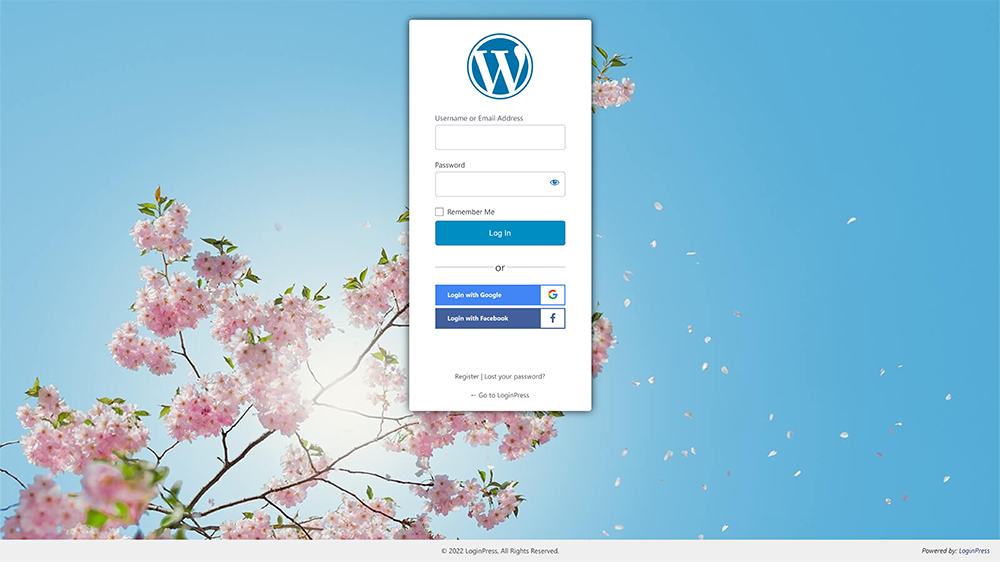 2. Social Login Reduces Incomplete Login Forms:
Most users avoid creating accounts every time for a new website. Social login helps increase conversion rates by allowing them to use their existing social media account to register to your site.
Users often need help filling out long registration forms to access websites. Instead of filling out the complete forms, they left most fields blank.
Social login helps eradicate this problem and ensures a proper and complete login form.
3. Now You Don't Need to be Worried About Failed Registration:
Sometimes the users enter incorrect or incomplete data for registration on a site just because they do not want to give their original credentials.
However, if your WordPress website has social login options, your users only need to enter a username and password.
It assures that all the information you want is open to access without taking the risk of losing a user who doesn't want to fill out another registration form.
4. Social Logins Create Better-Personalized Experiences for Users:
Social login creates better-personalized user that brings you more engaged users. When you offer them their favorite products/ services, they will spend more time wandering around your website regularly.
5. The Users Can Use Their Existing Password:
Password fatigue is a phenomenon where users find creating and remembering passwords a serious issue affecting their daily lives. Since the social login gets the information of social media accounts of the users, so they have one less password to remember. The users really like and appreciate and keep on visiting your site.
It's best to enable the Auto Remember Me feature on the login form to avoid forgetting password issues in the future. LoginPress is there to help you with this. All you need to do is to install and activate LoginPress.
See how it looks on the login form: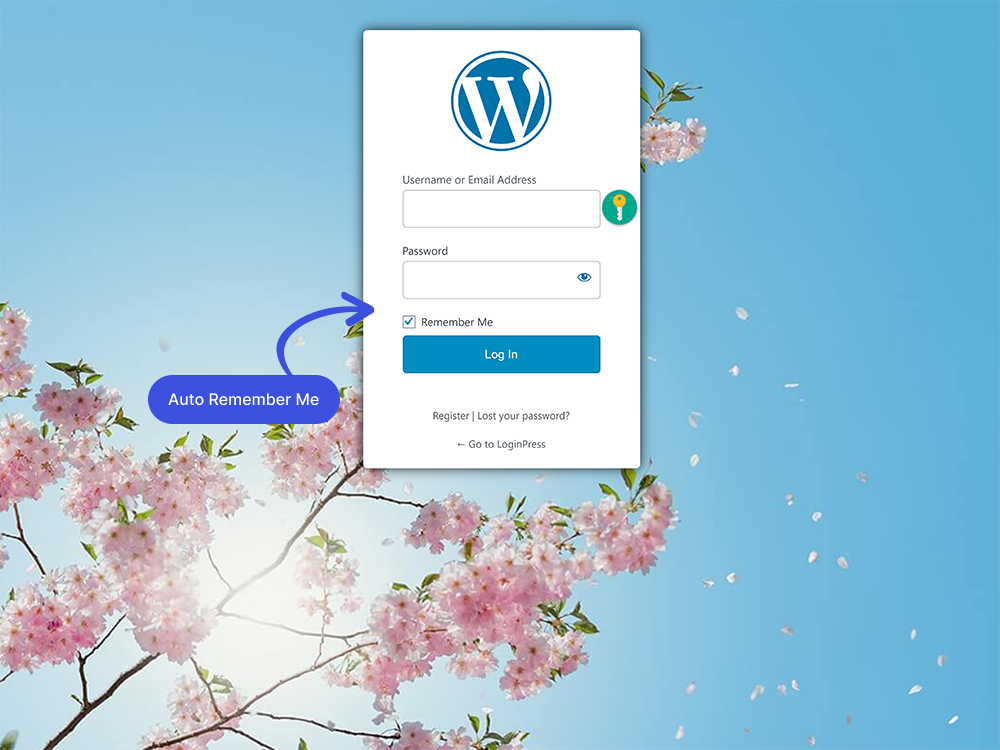 Final Thoughts
We hope you understand how social login helps to improve the CRO of your WordPress site. It's, no doubt, an effective way to alleviate online registration headaches.
Social login integration with the WordPress website is becoming popular as it simplifies users' registration and login process. Social login is also great for website owners as they get cleaner user data, resulting in better CRO.
Now try social login out and tell us how much it helped you to improve your CRO!
That's all we helped you with How Social Login Improves CRO on Your WordPress Site. You may also want to check out the Benefits of Social Logins for WordPress Sites and How To Customize the WordPress Login Page.
Frequently Asked Questions
What are the benefits of social login?
Social logins have several benefits like it increases user registrations, ensuring fewer failed Website logins, increasing the accuracy of user data, and more.
Does LoginPress offer Social Login?
Do I need to use a separate plugin to add Google login on my website?
No! You don't need another plugin to add a Google login on your website, as the LoginPress plugin's Social Login add-on offers a Google login.