Benefits of Social Login for WordPress Site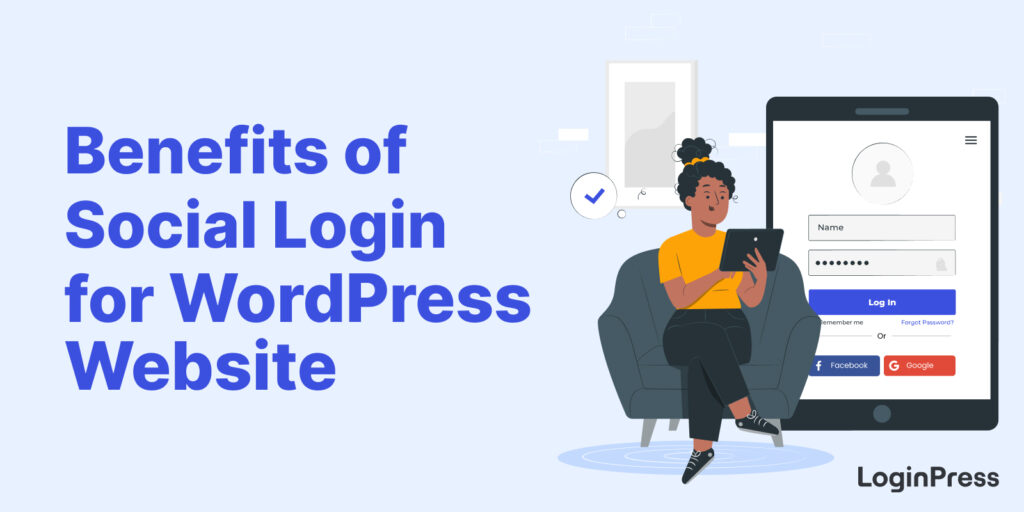 Do you want to know the benefits of social login for your WordPress website?
Social login allows users to register to your site using their existing social media credentials. It's super quick, as they won't have to go through the hassle of filling out registration forms.
This article will explain the benefits of social login for your WordPress website. So, without much ado, let's get started.
Table of Content
What is Social Login?
Social login, also called social sign-in or sign-on, is designed to simplify the default process of registration. The users can immediately sign up for an account on your WordPress site and start accessing your services without delay.
Users only need to signup and login into a WordPress site using the information stored on their social network, including Google, Facebook, and LinkedIn, to name a few examples.
It simplifies the login process for end users by eliminating the need to remember different passwords for different websites.
See how social login looks on the login form: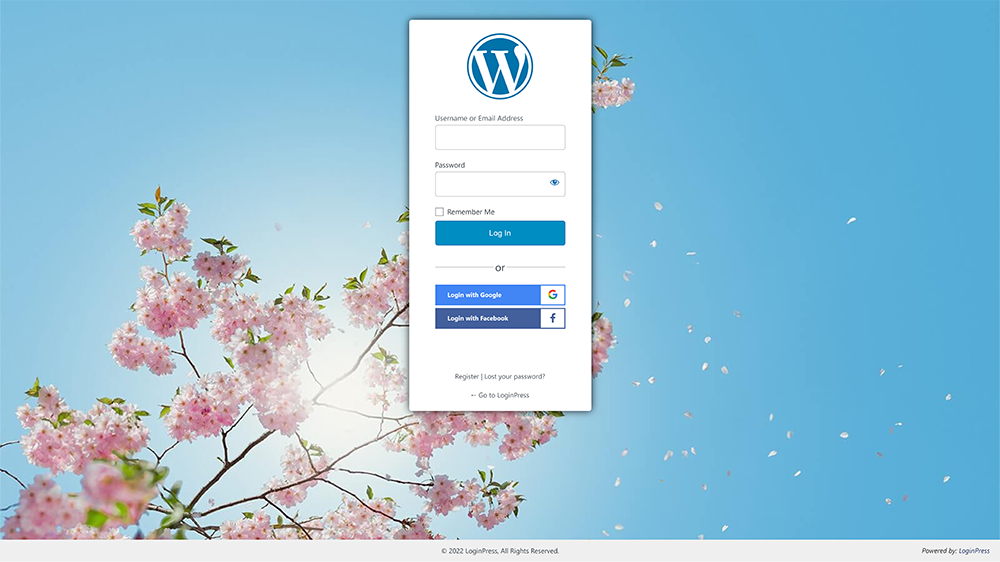 How Does Social Login Work?
Social login works simply. The user needs to go through the following steps:
First, the users will attempt to log into a WordPress site and find the social login option to sign up/register.
Next, they'll need to choose their social login, depending on the website used on the login form.
When the user enters their credentials, it'll send a request to the social network to enable them to sign in. A new screen will open.
The users will be asked if they want to connect with that particular WordPress website. The accounts will be linked when the users approve them.
All done! The user can log in anytime via social login on this WordPress site.
What are the Most Popular Social Login Platforms?
Here's the rundown on the most renowned social identity providers: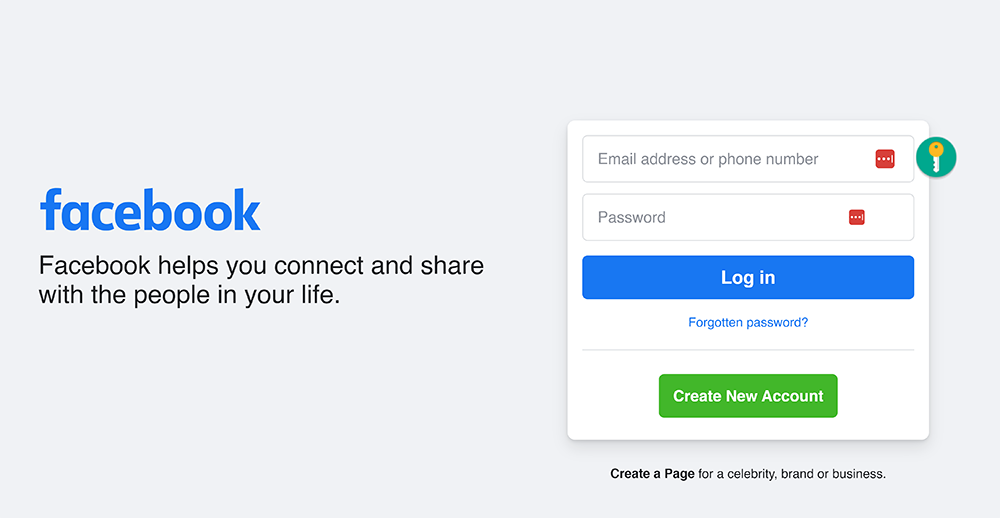 Facebook is the world's largest social network, with 2.85 billion users worldwide. It helps to connect and share with family and friends across the globe. Once you enable the Facebook social login, it will balance convenience and privacy.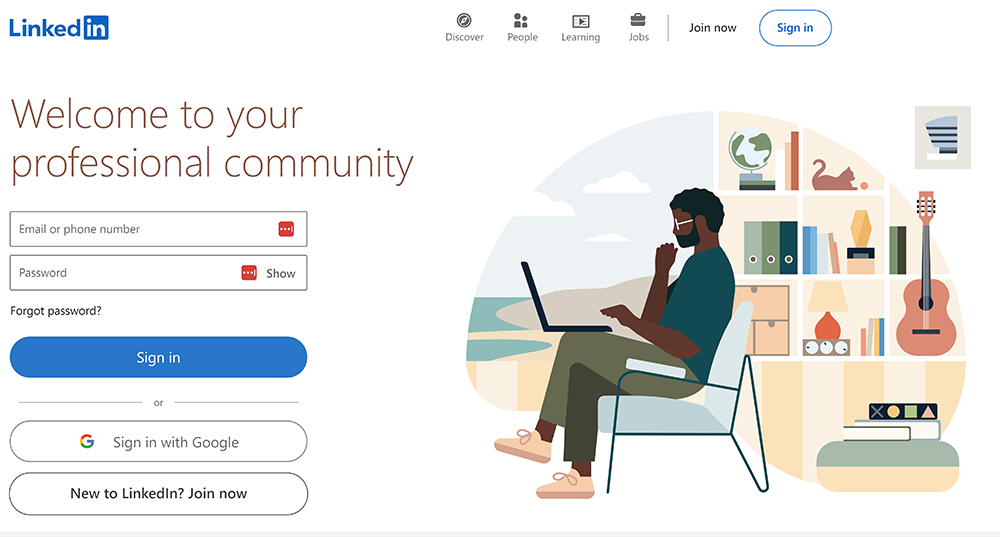 LinkedIn is the world's largest professional network on the internet. Integrating LinkedIn into your login form lets the users Register/Login to your WordPress site with their professional identity.

Twitter is among the most popular social media platforms available today. It has 1237.8 million monetizable daily active users. It's worth adding such a great platform with a huge fan base to your WordPress site as a social login.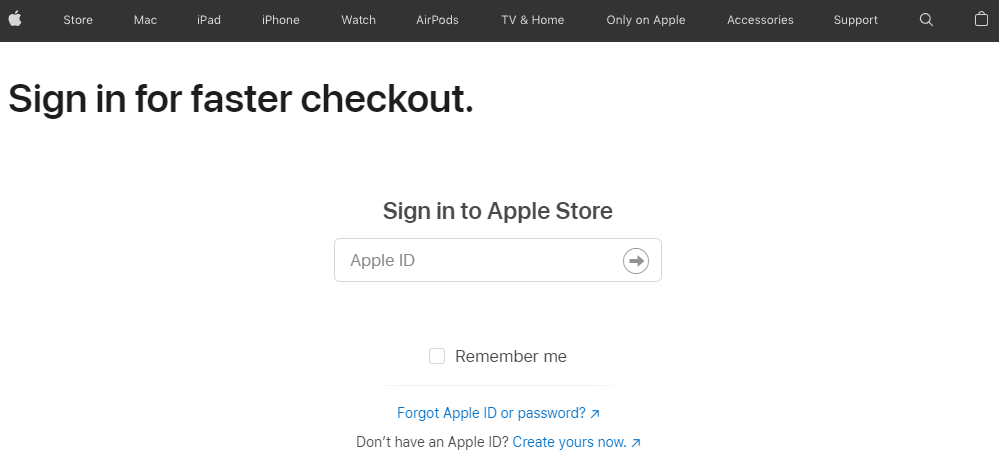 You can even add Apple as a social login. The users can use various accounts using their Apple IDs to Register/Login to your WordPress site. Apple's service shares a set of unique privacy and security features favorable to end users. These features make Apple Login/Signup slightly different from other social login solutions.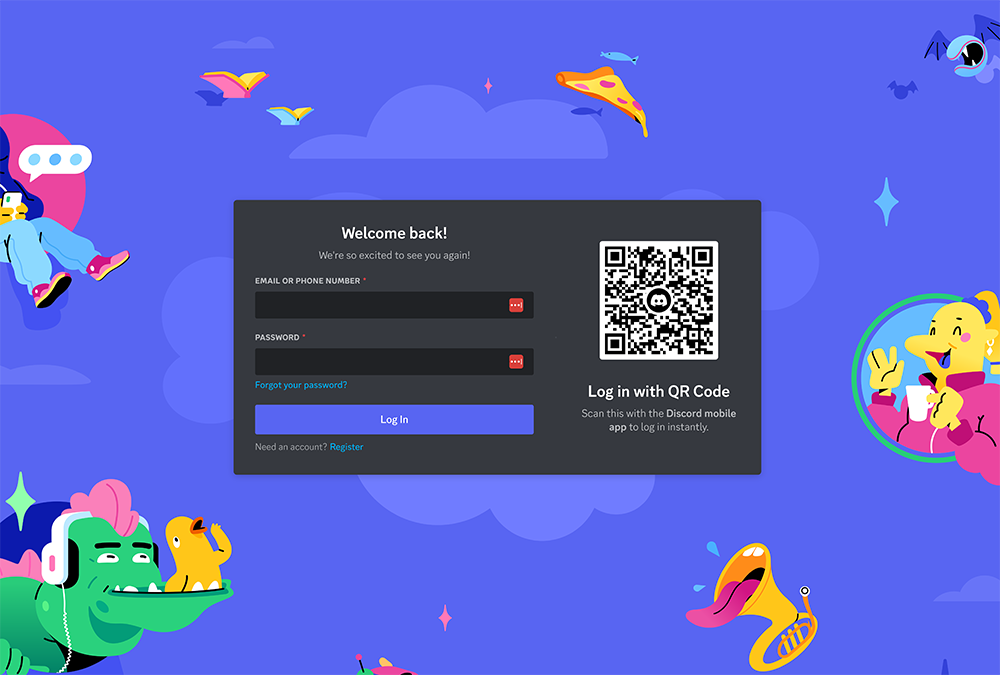 Finally, we have Discord on our list with 150 million users. It's a rapidly growing social platform. Discord has a topic-based channel where users can collaborate, share, and just talk about their day without clogging up a group chat. It's a good initiative to use discord as a social login.
What are the Benefits of Social Login?
Adding social login to your WordPress website takes your website to the next level by facilitating the visitors who wish to become registered users. Let's walk through the benefits of social login on your website.
1. Increase Registrations:
Remembering usernames and passwords for every account is a huge hassle. Similarly, filling out the registration form every time to register to any website is pretty time taking. Most of the time, users close the tab and move away from your website just because they want to avoid filling out the form.
Social login removes these hassles by allowing the users to register and log into your website with a click by providing their social media credentials as a substitute for the long registration forms.
2. Social Login Saves Time:
The users find social login very convenient because it lets them quickly create an account on your WordPress site using their social media accounts instead of wasting time filling out the website registration form.
So, registration is just a few clicks away from the users. This is particularly important for users who need quick one-time access.
3. You'll See Less Failed Website Logins:
Failed login attempts generally translate into a poor user experience.
Additionally, many websites limit the number of login attempts as protection against brute force attacks. However, many failed login attempts are from users who forgot their credentials.
Social login minimizes the risk of failed login because the users don't have to remember anything. They can quickly log in and go to their desired section of the website.
4. Social Login Decreases Fake Accounts:
Sometimes, instead of providing accurate information, the users enter fake information or leave incomplete forms when creating a new account on a website. They do so because they don't want to give out their information to a new site.
Social login ensures that the user-provided information is correct and the users are properly segmented. As a result, the marketing campaigns are correctly targeted and result in better ROI.
5. Social Login Increases Revenues:
Social login is helpful for users in terms of contacting customer service, requesting passwords for failed logins, or more. This way, customer support saves time that might spend in helping customers with problems that can be automated through the social login process.
What are the Disadvantages of Social Login?
Social login, no doubt, has so many positives surrounding it. For all the ways that social media login streamlines the user experience, it leaves room for security vulnerabilities, including:
1. Visitors May Forget Their Chosen Social Media Login:
Let's suppose the user has forgotten which social media option was used to signup; instead of being able to reset directly through the application, they might become frustrated with the login process.
Instead, they will leave your site and might move on to another, which can cause you to lose potential customers and revenue.
2. Poses Security Issues if Customers Account Is Hacked or Banned:
This will make it difficult for customers to log in to the accounts. Now they can either need to create a new account or give up your website altogether.
Furthermore, your WordPress site could also be at risk if the social platform is hacked.
3. Lack of Trust With Consumers:
Social login has all the users' credentials, so it might be challenging to convince them to sign in with their social login.
Moreover, they avoid login in via social login if they have had bad experiences due to security issues caused by other companies who offer this type of login option.
Final Thoughts: Is Social Login Worth Implementing?
That's all! We hope you now understand what social login is and the benefits of social login for your WordPress site. It's undoubtedly an effective way to alleviate online registration headaches.
Social login integration with the WordPress website is becoming popular as it simplifies users' registration and login process. Social login is also great for website owners as they get cleaner user data, resulting in a better conversion rate.
Now try social login out!
That's all we helped you with the Benefits of Social Login for Your WordPress site. You may also want to check out How Social Login Improves CRO and How To Redirect Woocommerce Users after login.
Frequently Asked Questions
How do I add social login to my WordPress?
You can easily add social login to your WordPress site with a relevant plugin.
LoginPress
best suit the purpose. 
What do you look for in a WordPress social login plugin?
To ensure you choose a quality WordPress social login plugin, start by searching for that plugin in the WordPress plugin directory. Look at the Last Update, Active Installations, Ratings, and the Support.