WordPress GDPR Compliance with LoginPress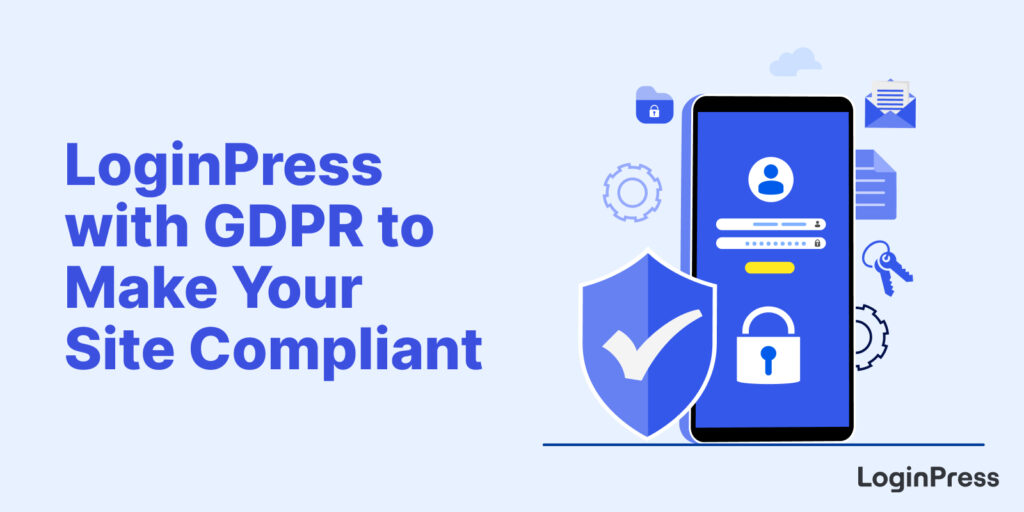 Are you wondering if the LoginPress Social Login Add-on is WordPress GDPR compliance?
When using social login, it's quite important to ensure that it is General Data Protection Regulation (GDPR) compliant. It will help your WordPress site meet the highest data protection standards.
If you plan to add a social login, the LoginPress Social Login Add-on is there to help. It ensures your website's login process meets the General Data Protection Regulation (GDPR) guidelines. It helps in managing user data effectively.
In this article, we'll show you that LoginPress is WordPress GDPR compliant and help you get consent and manage personal data in WordPress.
Let's get started!
Table of Contents
What is GDPR Compliance?
GDPR stands for General Data Protection Regulation. It is a comprehensive data protection law implemented by the European Union (EU) in May 2018.
WordPress GDPR grants individuals greater control over their personal information and requires organizations to consent to data processing, implement robust security measures, and promptly report data breaches.
Once these laws apply, non-compliance with WordPress GDPR can result in significant fines and penalties. This means you're liable for lawsuits and fines.
Regardless of international law, you must provide a Privacy Policy URL whenever you utilize social logins because this is part of the Terms and Conditions of using such features.
Why Does WordPress GDPR Compliance Matter?
GDPR compliance plays an important role in protecting the privacy rights of individuals. It ensures that their data is handled and processed securely and with explicit consent.
Here are some critical aspects of WordPress GDPR and why it matters:
Consent: The GDPR emphasizes obtaining clear and explicit consent from individuals for data processing. It also grants individuals greater control over their data, including the right to access, rectify, and erase personal information.
Data Protection: GDPR outlines several principles for processing personal data, such as lawfulness, fairness, transparency, purpose limitation, data minimization, accuracy, storage limitation, integrity, and confidentiality.
Enhanced Rights for Individuals: GDPR strengthens the rights of individuals, including the right to be informed, the right to data portability, and the right to object to automated decision-making.
Accountability: Organizations must implement measures to demonstrate compliance with GDPR.
What are the Requirements of Social Platforms with WordPress GDPR?
We'll show you what the four big social platform players request from developers and give examples for each login system.
Generally, the biggest social media players want three things:
They want to see the Privacy Policy front and center, ideally, before users connect the two profiles.
They want the Privacy Policy to comply with CalOPPA, the GDPR, and relevant legislation.
They want you to follow the guidelines you write in your own policy.
If you add social login to your Website or App, you should also update your Privacy Policy to reflect this and send out an appropriate Privacy Policy update notice.
Let users know what kinds of data are shared on social media and whether they have control over it. The social media site will also let users know via a prompt based on information provided to the site during development and when you add the login button.
Both the law and social platforms require you to ask for permission to access the user's data when they log into your app with their application credentials.
When the user grants the authority, it gives your app seamless access to the requested data items like usernames, profile photos, and friends lists.
Where Does Your Privacy Policy Come into Play?
Any Social Login platform wants a Privacy Policy that meets the following requirements:
Publicly available
Easily accessible
Explains what data you collect
Describes how you use the data
Remains consistent with the platform policy.
Additionally, Social Platform requires that you:
Add your Privacy Policy URL to the App Dashboard
Include a link in any app store listings where your app is available
Operate by your Privacy Policy
After setting up the Social Login for the application, a user comes to your site/s and tries to log in.
On the first login, The platform asks the user if it wants to access their information like email, profile picture, etc.
On each login, the user is checked to see if:
It gets logged in if it exists on the site as a registered user.
If it doesn't exist, it gets registered on the site first and then logs in to the user.
LoginPress only checks the availability of the user on-site and acts on the response given by the platform. The social platforms manage the rest.
WordPress login requires the user to manually input information into Username or Email Address and Password fields.
See the image below: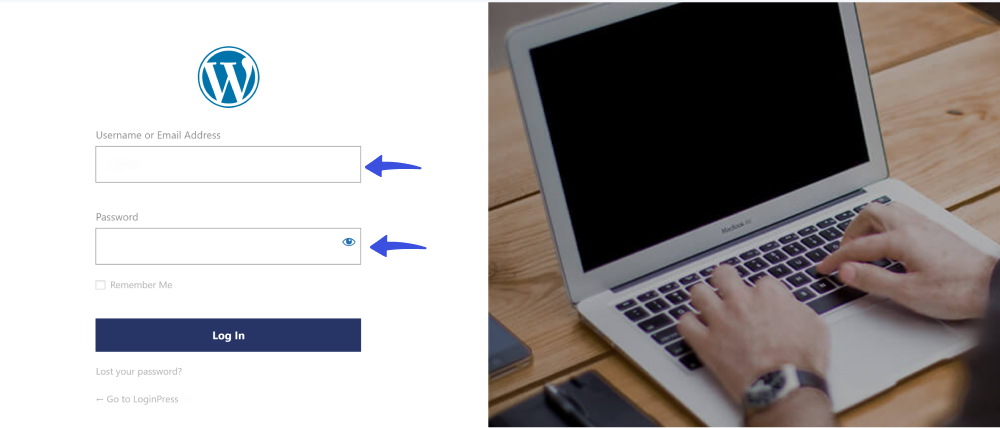 Gone are the days when you had to stick your users to the traditional login. With LoginPress Social Login Add-on you can now easily add social platforms, including:
.. as an additional way to log in to your site. Pretty convenient, right?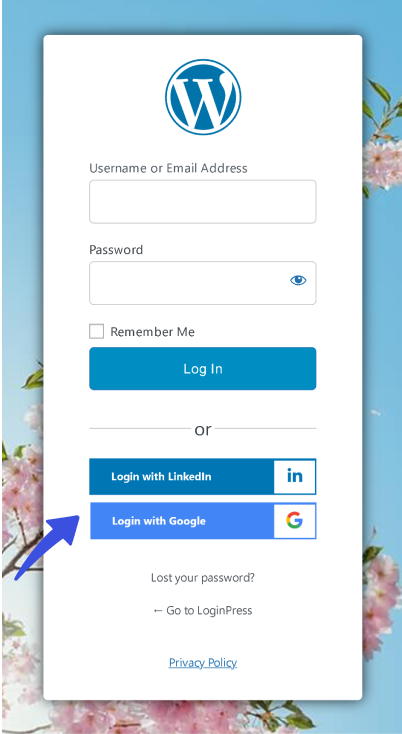 Is LoginPress Pro WordPress GDPR Compliance?
Remember, when you opt-in LoginPress, your LoginPress data is sent to your WPBrigade account, including:
Overview of your site (i.e., site URL, WordPress & PHP version, plugins & themes)
Profile (including your name and email address)
Admin Notices (Updates, Announcement, Marketing)
Plugin Actions (Active, Deactive, Uninstallation)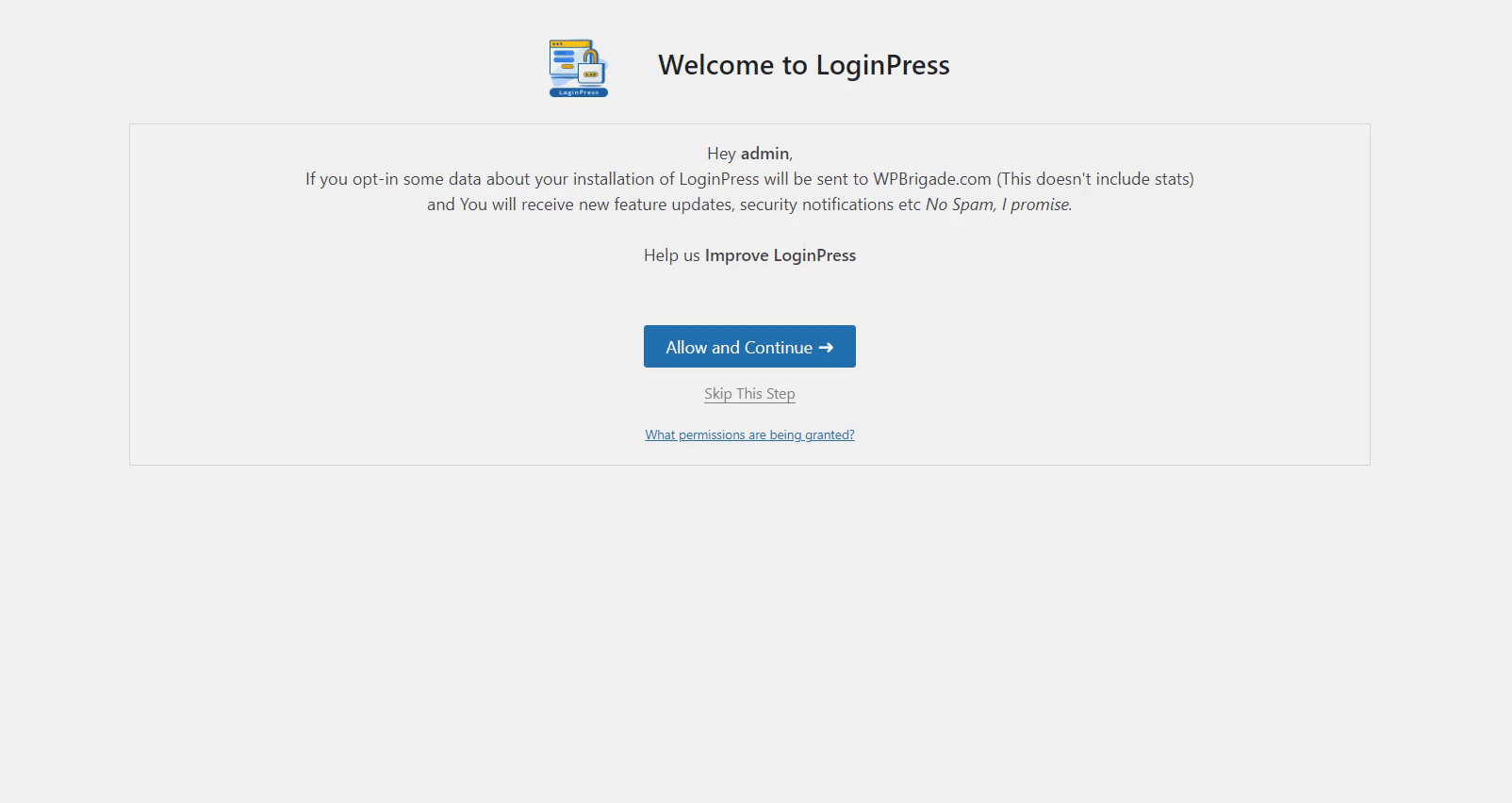 Note: Check the LoginPress Privacy Policy page to see what information LoginPress collects.
When you click the Allow and Continue button, you grant the plugin permission to use the information mentioned above.
The same permissions apply to the LoginPress Social Login.
Social logins involve collecting and transferring personal information between social media platforms and WordPress sites that integrate social login buttons.
It requires the following things from a user's social account who tries to sign or log in using the social platform with LoginPress:
Username - To set the username inside the site.
Email - To set the compulsory email address.
Profile Picture/Avatar - This is only saved temporarily.
This information is compulsory to add a user to a site, so LoginPress only takes these parameters and adds the user to the site.
LoginPress and WordPress GDPR Compliance FAQs
How do WordPress sites gather user information?
A WordPress site might collect users' information, including Comments, Through cookies, IP addresses, geolocation, Social media likes, and shares.
What personal data does LoginPress collect, and for what purposes?
LoginPress does not collect personal data directly. However, during the login process, it may utilize personal data stored by WordPress, such as usernames and email addresses, to authenticate users.
What is cookie consent?
Cookie consent is a user's permission to store and access cookies on their device. It's important under GDPR as cookies may collect personal data, and users can choose whether to allow them or not.
How can I get support for any GDPR-related queries with LoginPress?
If you have any GDPR-related questions or issues with LoginPress, you can contact our dedicated
support team
. They are available to assist you with any concerns you may have.
Conclusion
In conclusion, the LoginPress Social Login complies with GDPR and CalOPPA.
When you say LoginPress Social Login is GDPR compliant, your social login is meeting the highest data protection and user privacy standards.
Make your site compliant, gain the trust of your users, and elevate your login experience with LoginPress and GDPR integration.
Here are the key takeaways:
Ready to add a LoginPress Social Login Add-on? Get started today with the easiest WordPress form builder plugin. What are you waiting for?
Still have any questions in mind?
Let us know by leaving a comment below.