Print This page
How to Activate LoginPress(PRO) License Key ?
Once you have installed the LoginPress PRO the next step would be to activate the licence to get the license key go to WPBrigade Account and login with your username and password. Once you are inside your WPBrigade account navigate to Licence tab and Copy your Licence key.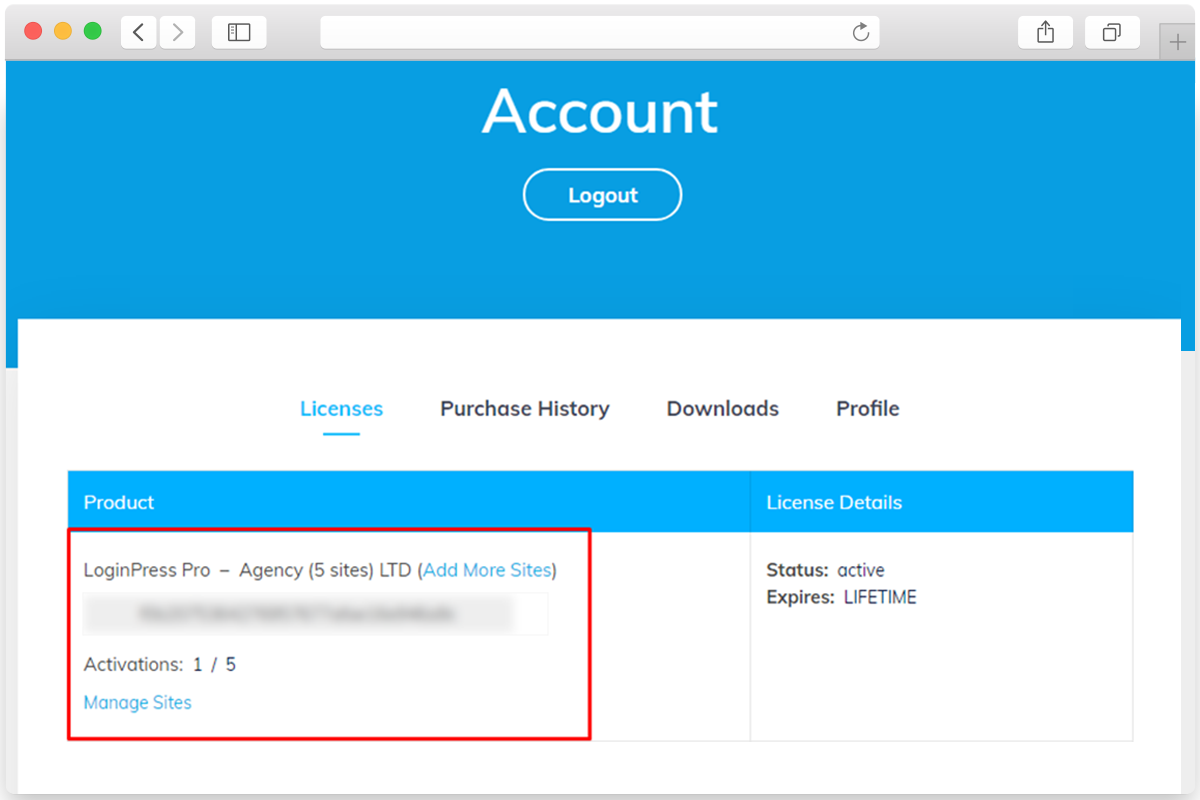 After copying the licence key go back to your WordPress Dashboard and Navigate to LoginPress▸ Licence Manager paste the licence key inside the licence field and click on Activate Licence Button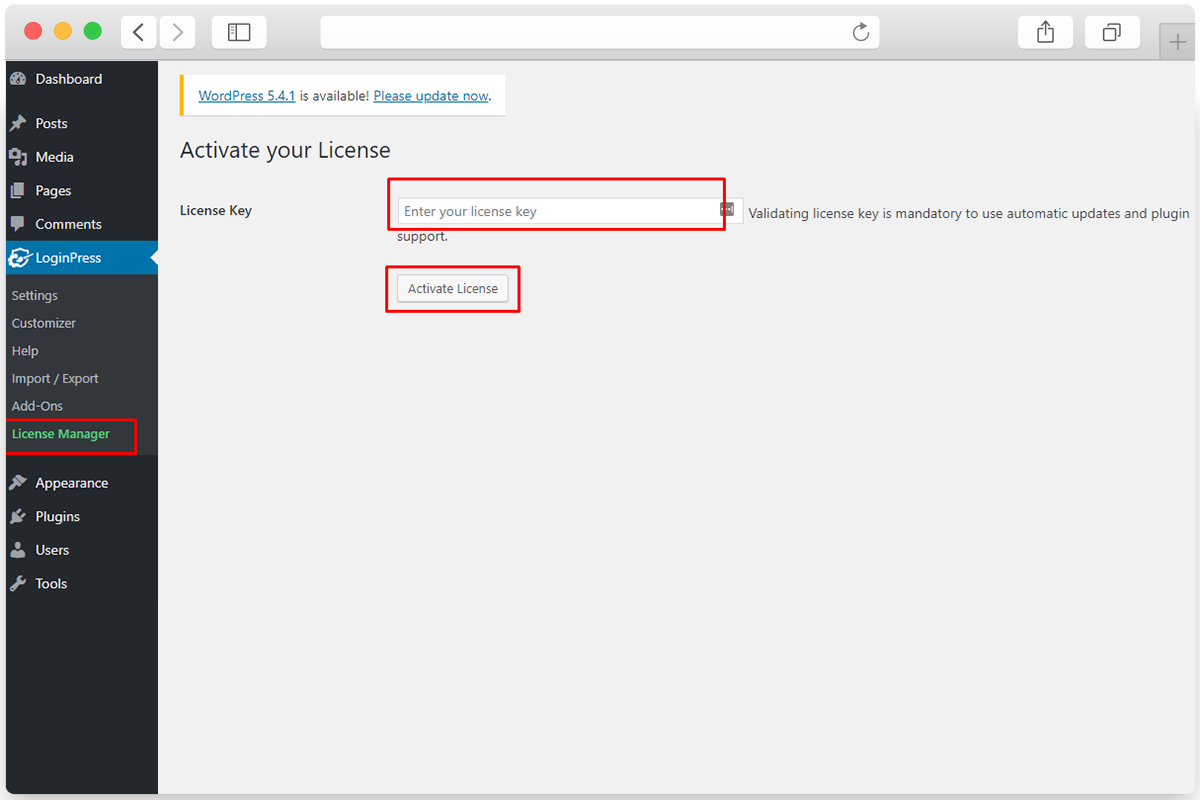 Why License Key?
Getting a license will provide you with the following features:
Future updates: You will be able to get all the updates that will be made in the future.
Premium Support: You will get the access to premium support (depending upon the plan).
Access to Add-ons: Getting a license key will give you access to all the add-ons i.e, current as well as the upcoming add-ons which will be a part of this plugin in the future.
After plugin gets installed successfully you can activate them by clicking Activate the button as appearing on your screen.